Corbynista Says Hoaxers Are Behind Labour Anti-Semitic Abuse… It Doesn't Go Well
18 April 2018, 13:50 | Updated: 18 April 2018, 17:26
This Corbynista tried to tell James O'Brien that anti-Semitic abuse directed at Labour MPs is being carried out by hoaxers, but it didn't go well.
"Anybody who supports Jeremy Corbyn would detest that abuse," Christin in Brixton repeatedly said as she tried to defend the Labour leader's handling of anti-Semitism within the party.
On Tuesday, Labour MPs stood up in the Commons and described their personal experiences of abuse.
They called on the party to take action against "corrosive" anti-Semitism.
At one point, Luciana Berger was applauded by MPs from all sides after sharing her experiences of abuse faced.
But, Christin was adamant that no Labour supporter would have anything to do with such abuse.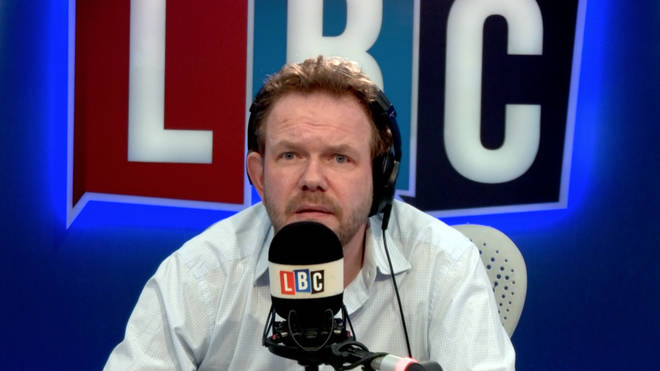 "How can you believe that those vile, racist, anti-Semitic people who send out abuse have got any support for the Labour Party, let alone Jeremy Corbyn," she said.
"Nobody who genuinely supports Jeremy Corbyn would send that vile abuse to anyone.
"They are not Labour party members, they're not Jeremy Corbyn supporters because they wouldn't do that."
Mr Corbyn has come under fire for leaving the chamber during through the debate.
But Christin insisted it was because it was either "too painful to listen to" or "maybe he needed the toilet".
So, James asked her: "Every single instance of anti-Semitic abuse directed at Labour MPs, whether over the internet, the post or whether over parliamentary Labour party meetings is being done by hoaxers?"
She replied: "Because, no Jeremy Corbyn supporter would do that to him, they'd be mad! You'd have to be completely crazy!"
Watch the remarkable call above...