Delivery Driver Reveals All About Harsh Working Conditions Couriers Face
5 February 2018, 13:36 | Updated: 5 February 2018, 13:39
A courier working for a delivery firm has lifted the lid on the harsh working conditions he faces every day.
George in Manchester revealed how he would be charged hundreds of pounds for taking a day off sick if he wasn't able to find cover.
He called LBC after a DPD driver, who was fined for attending a medical appointment to treat his diabetes, collapsed and died of the disease, according to The Guardian.
Don Lane, 53, from Dorset, missed appointments because he felt under pressure to cover his round and faced the company's £150 daily penalty if he didn't find cover, his wife told the paper.
Many couriers work as self-employed franchises and receive no sick or holiday pay.
In an eye-opening conversation with James O'Brien, George explained how this had been going for years.
Describing what happens when he takes a day off sick, he said: "They'll put two drivers on my run, charge me £150 per driver plus VAT, because I've not been able to get my own cover.
"My run might make £180, so I'd get that back, but I've got to pay the over payment plus VAT.
"I know one lad that's had one day off and billed £400."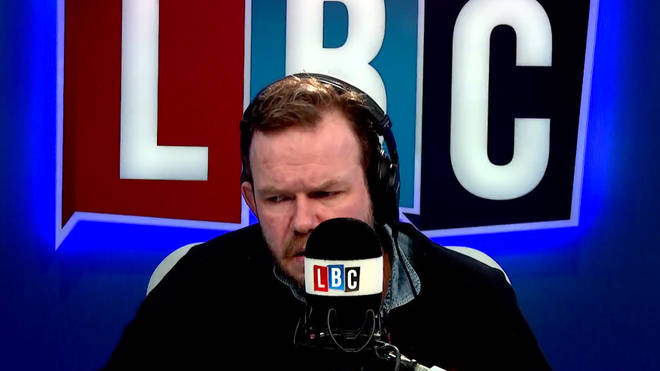 He continued: "The contracts are set up in such a way that I've never seen something so one-sided in my life.
"We are liable for everything, even though we pay goods and transit insurance to them, we've got no certificate so if something goes missing or gets lost we've got to pay for that parcel."
George said he was tied into his job after taking out a van on hire purchase so he was able to carry out his job.
He said: "I've still got two years on mine now, I'm itching to leave.
"I can't find another job which pays another to pay the van off and other insurances and stuff."
George's call sparked a number of other couriers to call James O'Brien with similar stories.
Listen to the pair's conversation in full above.