Furious Trump Fan Flounders When Asked To Name Just One Media "Lie"
17 February 2017, 11:40 | Updated: 17 February 2017, 12:09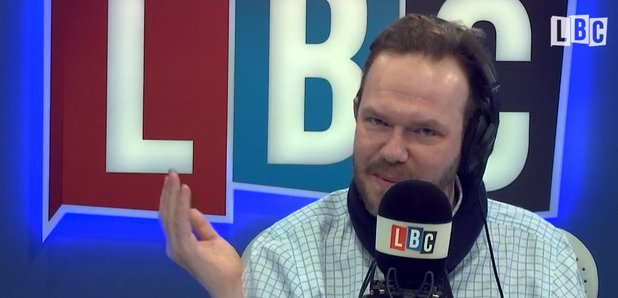 This caller thinks Donald Trump has it bang right about the media twisting the truth into anti-Trump "fake news". OK then, says James, tell me one thing they've twisted...
The caller - also named James - phoned in to LBC to defend the US President following an extraordinary press conference yesterday that saw Trump launch another attack on the media.
"What he's trying to say to say is the media twist the leaks," said the callers. "If they've just got one paragraph of the truth, they'll add another paragraph that's fake..."
James cut across him: "No, they've got the full transcripts of the conversations. He said to the journalists that wrote the stories: 'You know the leaks are real, you guys reported them, but the news is fake.'
"So at what point did it become fake? Give me an example of one thing that's not true that got reported?"
The caller at first tried to dodge the question, admitting to his own distrust of the media. But James asked again.
And again.
And again.