Did Emmanuel Macron Take Inspiration From This James O'Brien Brexit Clip?
20 September 2018, 16:31
Emmanuel Macron has branded Brexiteers "liars who quit the next day" in an extraordinary outburst… but did he take his inspiration from this archive James O'Brien clip?
The French President also scolded Theresa May's Chequers plan, describing it as "not acceptable".
Speaking after a two-day summit in Salzburg, Mr Macron took aim at leading Leavers, saying: "Those who explain that we can easily live without Europe, that everything is going to be alright, and that it's going to bring a lot of money home are liars.
"It's even more true since they left the day after so as not to have to deal with it."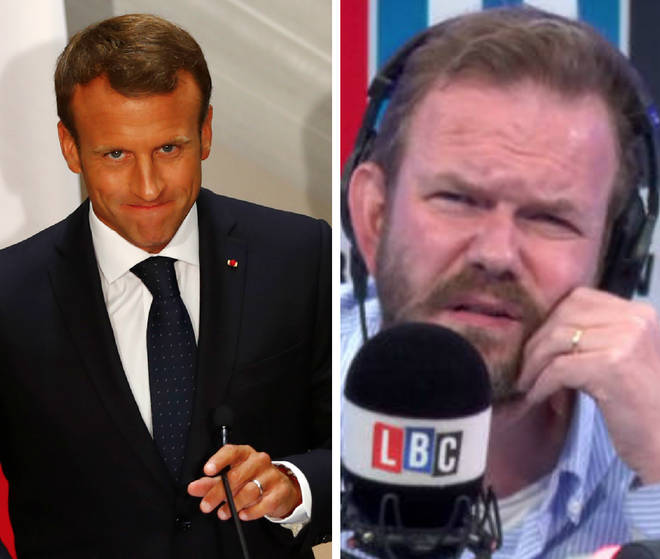 Last year James O'Brien pitched in with a similar monologue, tearing in to the Brexiteers who "led us off a cliff then legged it".
Speaking in July 2016, he said: "We voted to come out of the European Union because a bunch of people kept telling us it was undemocratic and unaccountable.
"And we've now got a Prime Minister who nobody voted for. Not one person.
Macron: "Brexit is the choice of the British people... pushed by those who predicted easy solutions... Those people are liars. They left the next day so they didn't have to manage it."

Oof.#SalzburgSummit18 #eu2018at

— Matthew Thompson (@mattuthompson) September 20, 2018
"In terms of leaving the European Union, who are we going to hold accountable for that?
"Great work guys. Seriously, what a wonderful country to be part of.
"You lead us off a cliff and you disappear."