How Can The Grenfell Residents Trust The Authorities After This, Asks James
27 June 2017, 12:41 | Updated: 27 June 2017, 13:30
James O'Brien doesn't believe there is an establishment cover-up over the Grenfell fire. But people also said that about Hillsborough for years.
Labour MP David Lammy has suggested the government has lowered the number of fatalities in the Grenfell fire to ease unrest in the community.
After a reaction so bad that Theresa May had to apologise for it, James said he understands why the locals don't trust the authorities.
But he simply doesn't believe that there is anyone who is deliberately covered up any responsibility for the tragedy.
And then one word came into his mind... Hillsborough.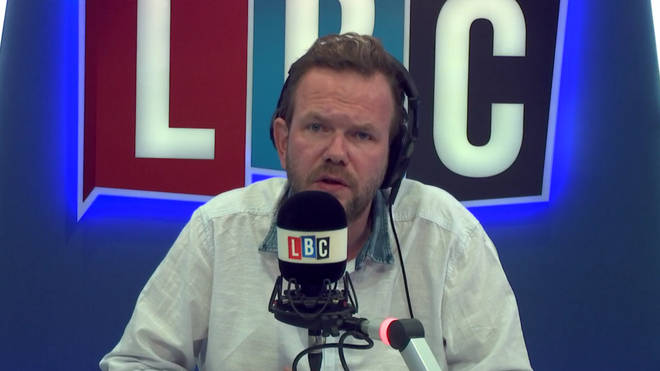 Speaking on his LBC show, he said: "How can they have faith in the authorities if the authorities have not only, they believe, created the circumstances in which the tragedy occurred.
"Cynically, politically, economically - 100 quid remember, council tax rebate for everyone in the borough that pays full-rate council tax while the refurbishment was being done on the cheap and the building was being wrapped in flammable cladding to make a saving of £5,000.
"So how do we get trust? I don't know but I think it's probably the first thing that has to be done.
"If you think it's a cover up and a conspiracy, give me a call and tell me and I will make a friendly attempt to persuade you that it isn't.
"And then just in the back of my mind, as I say that out loud, I just hear that dread word... Hillsborough.
"They really will move heaven and earth to keep the truth from the people, especially when the people have been killed by institutional incompetence, deceit, dishonesty.
"Alright, we have got Kelvin MacKenzie, thank God, in the game anymore, writing lies on the front of the Sun under the headline of The Truth. But we have got a media that is probably less trusted now than at any point I can remember."