How Does The Media Deal With A President Who Is A Liar, Asks James O'Brien
8 November 2018, 12:25 | Updated: 8 November 2018, 12:37
Donald Trump is a liar whose administration is showing fascistic tendencies, warns James O'Brien.
The President was involved in a furious row with Jim Acosta following the midterms, which led to the CNN reporter being banned from the White House for "inappropriate behaviour".
Trump's Press Secretary put out a video, which appears to be edited and sped up to show a chopping motion which doesn't seem to happen in the original video. You can compare the two videos below.
And James asked how the media can deal with a President that will lie to them.
Speaking on his LBC show, he said: "The White House is now telling lies. It's putting out doctored videos attempting to show that this CNN journalist did anything other than resist an attempt to remove the microphone from him - briefly.
"The reason why Jim Acosta has been denied his White House pass is that he asked the President difficult questions.
"What's the point in engaging them, now that they're actually lying? Now that the official Press Secretary is putting out videos that are doctored and deceitful."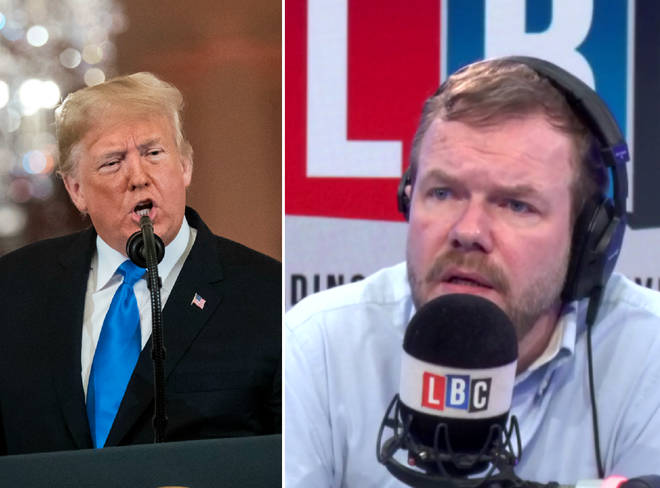 More to follow...