This Investigation Into Where Boris's £40m For The Garden Bridge Has Gone Is Fascinating
2 March 2018, 12:51 | Updated: 2 March 2018, 14:14
James O'Brien and Will Hurst from the Architects' Journal looked into where the £40million of public money for the Garden Bridge went to - and the result is fascinating.
The Foreign Secretary appeared in front of the London Assembly to face questions about his use of public money on the project, which collapsed after Sadiq Khan became Mayor of London.
And James labelled Mr Johnson "the most despicable politician that I can ever remember encountering".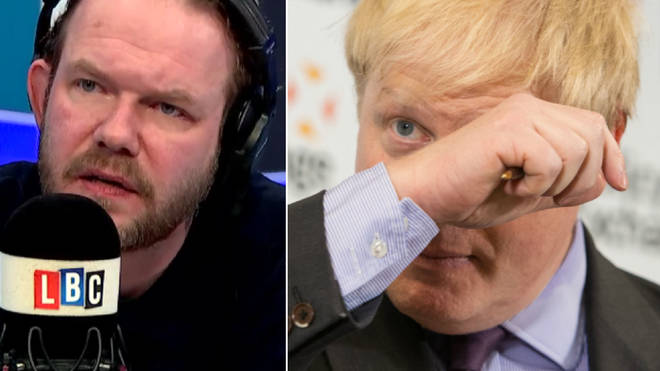 James said: "His absolute disregard for the truth, he cavalier attitude for the country, his disgraceful treatment of everything from the Irish border issue to this £40m-worth of public money which is missing renders him utterly unfit for public office.
"And in the current climate, that means he'll probably be Prime Minister by Christmas."
Will closely followed Mr Johnson's responses to the Assembly yesterday and he had some tough questions to ask the former Mayor.
He told James: "He was completely unwilling over 45 minutes to answer any of the factual questions that the Assembly Members had. There was no admission of anything he would have done differently on the Garden Bridge himself.
"He was asked about some of the spending towards the end of his second term, when the project was clearly in trouble. It didn't have anywhere near the amount of money needed to get built from private funds. It didn't have permission for building on the south side of the river. It didn't have the guarantee signed off, which was the Mayor's attempt to underwrite the maintenance and operational costs.
"There were all sorts of problems with it, but he was committing millions of pounds of taxpayers and central government money to it."
The full story is truly remarkable. Watch the video at the top of the page.