James: How Come Extremists Have Defined Islam Debate?
30 January 2017, 14:21 | Updated: 1 February 2017, 07:23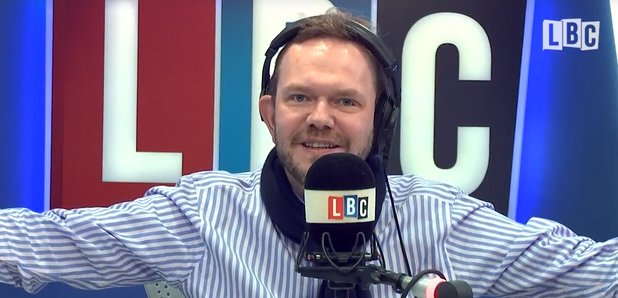 The news has been taken over by Islamic supremacists on one side and white supremacists on the other, says James.
"Is it possible that we've allowed the debate now to be defined and driven by the two sides that just want to beat each other up?" asked James as he reacted to Donald Trump's travel ban - branded a "Muslim ban" by many of his critics.
James's "optimistic opinion" is that 80% of people sit between those two extremes but they've been squeezed out of those debates by the alt-right on one side and Islamic fundamentalists on the other side.
"By a form of horseshoeing, we've allowed that to define the debate. Even relatively well-meaning people like me then come to the debate and buy into that binary world view."
WATCH: James Picks Off The Reasons For Trump Travel Ban
"By standing up to the people on the Western side who say 'kill them all, shoot them all', you get cast absurdly and utterly fraudulently as somehow being in support of all the people on the Eastern side saying 'kill them all, shoot them all'.
"Most of us who are white are not white supremacists.
"Most of us who are Muslims are not Islamist supremacists.
"So let the supremacists thrash it out together and God, leave the rest of us alone for a while, will you?"