James O'Brien's Epic Analysis Of How Brexit Forced Us To Grovel To Trump
8 February 2017, 11:47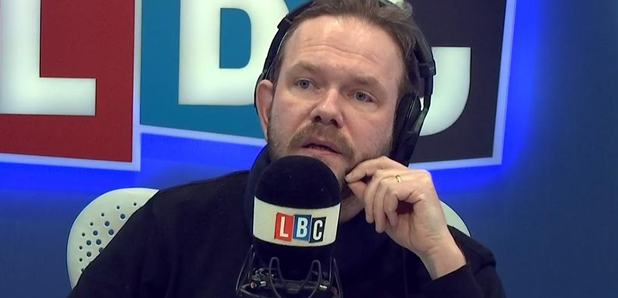 This is James O'Brien's brilliant explanation of how Brexit forced Theresa May into an undignified pursuit of Donald Trump.
James said that Britain leaving the European Union means that our relationship with the USA is the only thing left.
And that left Theresa May having to hold hands with a President whose actions go against many of the values that Britain holds dear.
Speaking on his LBC show, he said: "Everybody who told you to vote to leave the European Union has to distract you from the fact that the reason why we have to kowtow to a man who is in direct contravention of everything that could be described as a western or a British value, they have to distract you from that fact, because it's their fault that we having to beg.
"Our Prime Minister - the most undignified sight I have ever seen in my political life, our prime minister kowtowing a man who boasts about groping women.
"She had no choice, she's been boxed into that corner by Brexit.
"And of course the people responsible for Brexit, the propagandists and the media owners the billionaires and the self-publicists, they can never ever ever admit that can they, saying it's their fault Theresa May has to go and hold hands with a self-confessed sex offender, has to hold the hand he has boasted about using to grab women by their genitals."