James O'Brien Demolishes The Idea Of "The Will Of The People" Over Brexit
1 October 2018, 10:43 | Updated: 1 October 2018, 10:45
A lot of people say Brexit needs to be delivered because it is the "will of the people". James O'Brien explains why that phrase is utterly meaningless.
The LBC presenter said there were five competing options from Brexiteers for how they wanted to leave the European Union.
And he says that means the idea of "the will of the people" is utterly irrelevant.
Speaking on his LBC show, he said: "There are five very distinct constituencies. You take 52% of an electorate that turned out to vote - and we can divide it into at least five."
Those Brexit positions are:
- Canada+
- Norway
- Chequers
- No deal
- Changed my mind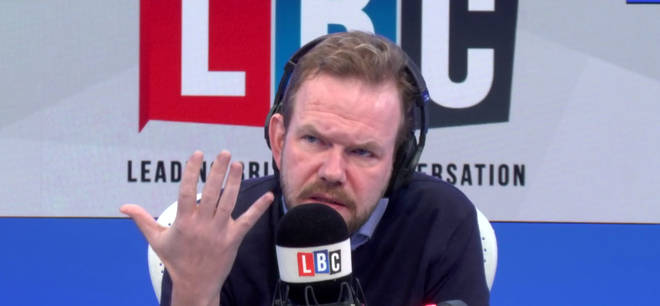 James then asked: "What does the will of the people mean today.
"If the people you're referring to are 52% of 100, that means you've got five separate camps within the 52%, none of which are going to be as big as the 48%, by definition."
Watch his compelling monologue at the top of the page.