James O'Brien Monologue Turned Into Dubstep Anthem: LISTEN
20 August 2018, 15:30 | Updated: 20 August 2018, 15:33
A classic James O'Brien monologue has been turned into a dubstep song.
The moment James raged at the resignations of a string of leave-voting politicians was sampled for use in Plastician's song Brexit Beats.
The clip was from 11th July 2016, two weeks after the EU Referendum. Boris Johnson and Nigel Farage had already withdrawn - and this clip was James responding to Andrea Leadsom's decision to stand down from the Conservative Leadership Election.
James was angry that none of the people who campaigned for Brexit will be around to take accountability.
Speaking on his LBC show, he said: "We voted to come out of the European Union because a bunch of people kept telling us it was undemocratic and unaccountable.
"And we've now got a Prime Minister who nobody voted for. Not one person."In terms of leaving the European Union, who are we going to hold accountable for that?
"Great work guys. Seriously, what a wonderful country to be part of.
"You lead us off a cliff and you disappear."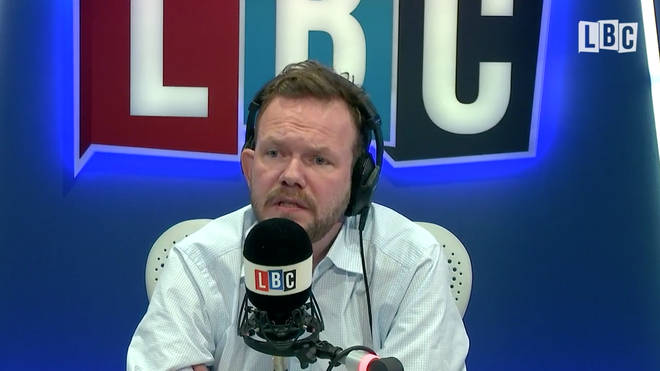 Dubstep artist Plastician sampled that clip to go over his Grime-inspired instrumentals for his album Overdue, released today.
Hear the song in the video at the top of the page and watch the original monologue below.