James O'Brien Pulls Apart Brexiteers' Plan For Irish Border In Just Two Minutes
12 September 2018, 12:54 | Updated: 12 September 2018, 13:09
James O'Brien needed less than two minutes to tear apart the Brexiteer MPs plan for the Northern Ireland border.
Jacob Rees-Mogg's European Research Group today unveiled their proposal on the tricky topic of the Irish border, aimed at replacing the Prime Minister's Chequers Agreement.
James O'Brien read their plan and destroyed it in two minutes.
Speaking on his LBC show, he said: "We've been saying for two years that this will be the stumbling block of stumbling blocks. If you have read the Good Friday Agreement, you will know that regulatory alignment means that you cannot have different economic circumstances on both sides of the border. Otherwise the Good Friday Agreement fails.
"But you cannot leave the Customs Union and the Single Market without having different trading arrangements on both sides of the border, because one side will still be in one and one side won't."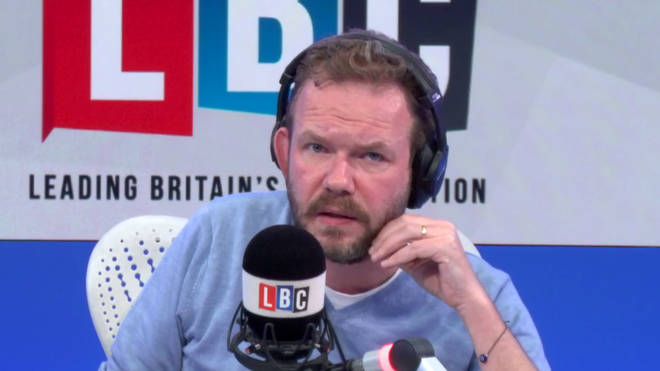 Looking at the plans unveiled by former Northern Ireland Secretary Owen Paterson, James said: "Today they've unveiled their plan to address these apparently insuperable problems.
"And their plan is to use 'established' technology and by 'modifying' existing arrangements.
"Reading deeper into it, they've called for effective co-operation between Belfast and Dublin to address smuggling concerns and extra customs forms to be included in VAT returns.
"These charlatans, these snake-oil salesmen, these pantomime toffs, these spivs and these mountebanks have come up with a plan to address the problem of the Irish border and you now have a world exclusive insight into what that plan is. That plan is to urge Belfast and Dublin to come up with a plan."