Why We Must Use Empty Luxury Homes To House Grenfell Tower Victims
16 June 2017, 11:42 | Updated: 16 June 2017, 11:44
Using empty luxury homes to house the victims of the Grenfell Tower fire is a no-brainer, says James O'Brien.
Jeremy Corbyn has suggested requisitioning unused houses owned by the rich in the area to house the people who have lost their home in the tragedy on Wednesday.
James O'Brien can't see how anyone could argue with that on a temporary basis.
Speaking on his LBC show, he said: "If you've got people sleeping on the lawn outside the burnt-out shell of their block of flats and you've got a house over the road worth £10million that nobody slept in for two years, because it's an asset, simply accumulating value, nobody's really going to stand there are they and say "Those people need to sleep on the lawn again tonight. How dare anybody suggest that we should be confiscating the keys of that empty house over there." Are they really?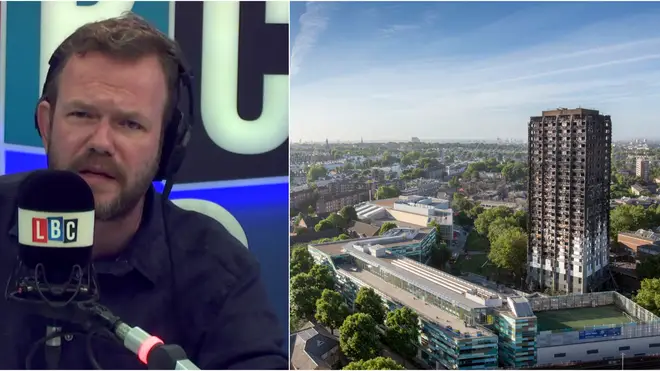 "Is that who we are now? To dress it up as some sort of communism when Jeremy Corbyn simply says there's 1,399 empty properties in the Royal Borough of Kensington and Chelsea right now.
"To suggest that temporarily people who are sleeping on grass could be put in an empty house over the road that hasn't had anybody in it for two years because the Russian fellow that owns it has just got it is the as the bricks and mortar equivalent of gold bullion?
"I'm really sorry. I'm really sorry but I don't think we want to be like this."