James O'Brien: What If That Grenfell Action Blog Hadn't Been Written?
3 July 2017, 10:40 | Updated: 3 July 2017, 10:44
James O'Brien's made a chilling observation on his LBC show today: what would people have been saying about the Grenfell Tower fire if that blog hadn't existed?
The Grenfell Action Group Blog warned that the tower was a fire risk and it would take a "catastrophic event" to occur before the landlords took any action over it.
That article put the attention on the Tenants' Management Association and their actions in the lead-up to the fire.
As he discussed the appointment of Sir Martin Moore-Bick as the head of the inquiry, James believes the fire would have been very different without that blog.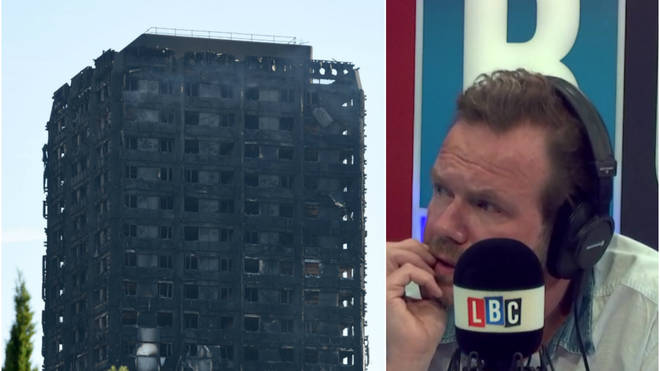 Speaking about why people are so worried about the appointment of Sir Martin, James said: "What if that blog hadn't existed? That Grenfell Action Group blog, detailing the concerns of residents, describing the hazards and the dangers that they could perceive themselves.
"And predicting in grisly, grisly detail how something awful, almost unthinkable would have to happen before their concerns were taken seriously.
"This is why the inquiry is important and why, perhaps, it doesn't have a broad enough remit."
Mentioning the controversial council meeting, which was closed down because journalists were allowed to attend, James said that he believes that blog stopped the wrongdoings being hushed up.
He added: "Sometimes, the upper echelons of society close ranks to protect themselves.
"So I do find myself wondering what would have happened if that blog hadn't existed.
"Then, the narrative would be 'accidents happen', wouldn't it? Accidents happen, rather than the very real sense among survivors and most observers that the buck has to stop somewhere, that responsibility does lie within individuals for decisions that were taken, ultimately decisions that led to the tragedy."