James O'Brien's Emotional Tribute To London's Brave Firefighters
14 June 2017, 13:43 | Updated: 14 June 2017, 17:19
This is James O'Brien's emotional tribute to London's firefighters following the tragic Grenfell tower block blaze.
At least 12 people have died and over 60 injured in the huge inferno which took hold of the building during the early hours of Tuesday.
Many many ran to safety, scores of brave fire men and women entered the building to save the lives of those trapped inside.
After speaking to one firefighter, Terry, who spent eight hours at the scene - James just had to issue a tribute to those who risked their lives.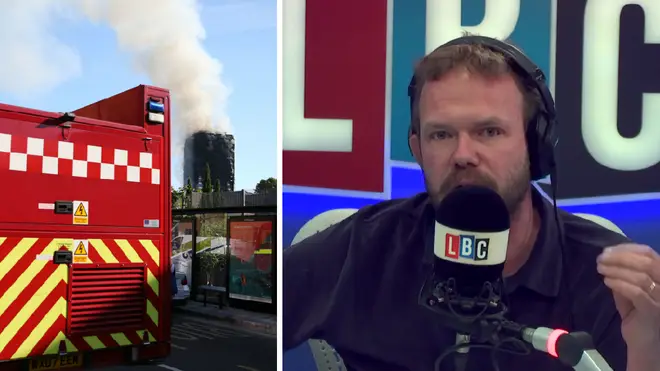 "If you were not already as I am and have been since I've been doing this job, a fully paid-up member of of the fire brigade appreciation society then you will be now," James told his LBC listeners.
"What that man has just done and you can hear him already processing it all in his head - you might need counselling, there's no harm if you do mate, talk to someone.
"To go to work everyday knowing that that's a possibility and then to turn up last night and see that… questions are only just beginning to form."
Read more: Grenfell Tower Firefighter Describes Tragic Scene That Was "Just Like 9/11"