James O'Brien's Must-Watch Monologue On The Windrush Scandal
16 April 2018, 12:40 | Updated: 16 April 2018, 13:33
This is James O'Brien's powerful criticism of Theresa May for her part in the Windrush scandal in which British citizens from the Caribbean have been deported.
James was livid after hearing story after story of people who have lived in Britain for more than 40 years were being told to prove they have the right to live here.
And he says Theresa May is to blame for this - but seems more keen on playing up to Donald Trump instead.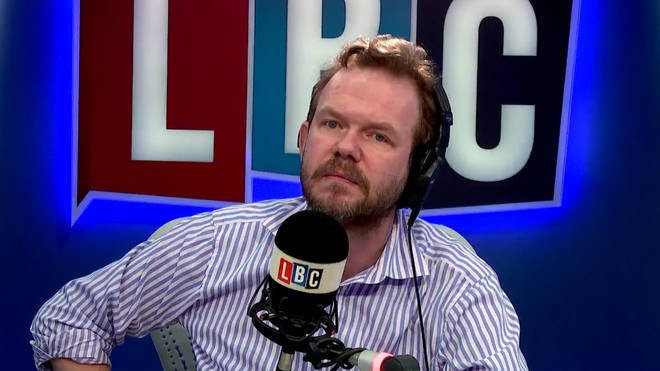 He said: "When people, based on their origins, are treated like scum. When people are being locked up for the crime of not being able to prove where they were for every single one of the last 40 years.
"And when they all hail from the Caribbean and Caribbean leaders say to you, 'Could we have a chat about this, Prime Minister, seeing we're all here for a Commonwealth summit?
"Could we talk about Hubert Howard, who arrived here at the age of 3 and has never lived anywhere else.
"Could we talk about people like Paulette Wilson, who ended up at Heathrow, because she was so close to being deported.
"I've just seen that some people have already been deported - and I quote - in error.
"Mothers, daughters, fathers, sons, brothers, sisters, cousins, friends, neighbours, teachers, nurses - deported in error from the only home they've ever known.
"And if it wasn't for the journalists on newspapers that still have some sort of claim to integrity and honesty, then Theresa May wouldn't have even rolled over."
Watch the video at the top of the page to see his remarkable monologue.