James O'Brien's Powerful Response To People Criticising Grenfell Victims
14 December 2017, 12:43
There's a growing number of people criticising the victims of Grenfell for rejecting an offer of permanent housing. This is James O'Brien's powerful response.
More and more LBC callers are saying they are fed up with the actions of the people who lost everything they earned in the tragic fire six months ago, an opinion that James admits he simply can't get his head around.
Broadcasting his show live from the Maxilla Club in the shadow of the charred shell of Grenfell Tower, James asked people to consider one element - which changed a lot of people's minds.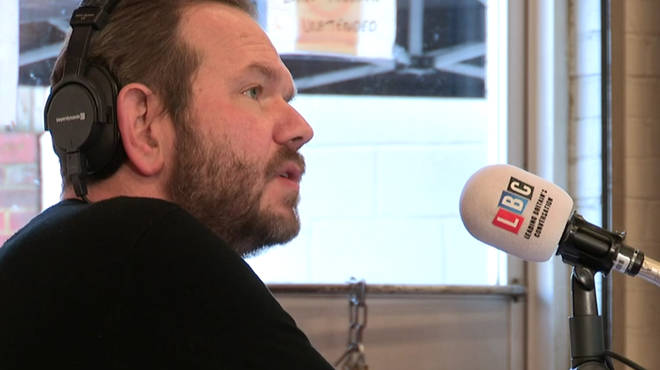 He said: "How much effort did you put into finding the place where you live now?
"Did you just close your eyes, put your hand in a hat, pull out a key and then call it home for the next 30 years? Or did you actually expend quite a lot of emotional energy, quite a lot of intellectual energy, quite a lot of thought and contemplation on what was best suited to you and your family's needs?
"Because if you did the latter that's all that these people are asking for the right to do.
"You wouldn't want to move into a home that reminded you of the night that your last home burned to a cinder.
"You wouldn't want to be relocated to an area where you didn't know anybody or your children would no longer be able to walk to school.
"You wouldn't want to be put in a place that had unpleasant echoes or a distinct inferiority to the place that you had left behind.
"And if you're again persuaded by the rancid rhetoric of 'Ooh how dare they do this' or 'Why don't they take whatever they want' or 'Ooh these people, they're taking the mickey' which again, you can tell because I keep returning to it, can't begin to understand the mindset that would that would put that into the public sphere."