Kensington & Chelsea Council Acting Like Mugabe, Says James O'Brien
30 June 2017, 11:14 | Updated: 30 June 2017, 13:13
James O'Brien ripped into Kensington & Chelsea council after they cancelled a meeting because journalists were allowed in, accusing them of acting like Robert Mugabe.
Nicholas Paget-Brown closed down a council meeting to discuss the Grenfell Tower fire after a court ruling insisted taht journalists must be allowed into the meeting.
He cited "legal advice" that said the meeting could not proceed over concerns it may prejudice the public inquiry.
Sadiq Khan called that decision "madness" during the State Of London Debate last night and it left James livid.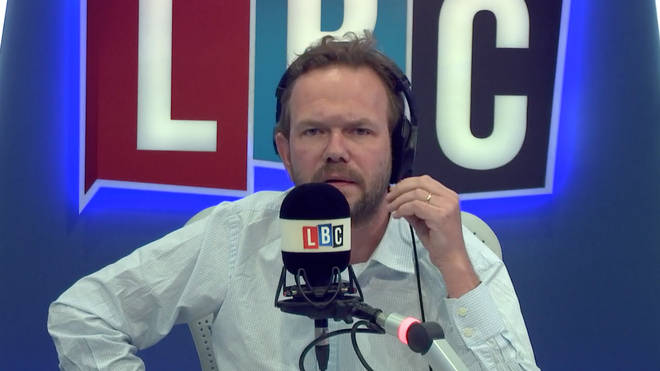 Speaking on his LBC show, James said: "If the deaths of 80 people don't mobilise these politicians to actually start answering questions and looking these people in the eye and facing the questions that they ask, nothing will.
"80 dead people, minimum. Almost certainly, quite a lot more than that. Lost in those flames. Flames that spread across that building almost certainly because of cladding that was applied.
"Cladding that was not fire resistant, which replaced the originally specified cladding which was fire resistant, pretty much exclusively to save £280,000.
"This is the 21st century in the United Kingdom. This is not Robert Mugabe or Putin's Russia."
In response to LBC's simple question, "who gave you this legal advice?", the council responded saying: "The Royal Borough's Cabinet met today (29 June 2017). It started with a minute's silence in memory of the victims of the Grenfell Tower tragedy.
"The Leader then read out a statement which has now been published. The Cabinet meeting was arranged as a Private Meeting because of the potential public disorder and the assaults on staff after the protests at the Town Hall in the previous weeks.
"However, members of the press sought and acquired an injunction which was served on the Council shortly before the Cabinet meeting started. Members of the press therefore joined the meeting after it had started.
"The Cabinet received legal advice that in order not to prejudice the public inquiry the meeting could not proceed as it would not be possible to restrict the discussions without straying into areas that would fall within the remit of the public Inquiry. The Leader of the Council therefore closed the meeting. We will explore opportunities for open discussions that do not prejudice the public inquiry."