"Mark Carney Is More Patriotic Than Rees-Mogg And Farage" Says James O'Brien
14 September 2018, 11:56
James O'Brien believes, despite being Canadian, the Governor of the Bank of England is more "patriotic" than all of the Brexiteers.
After Mark Carney warned ministers over the economic dangers of a "No-deal" Brexit, James O'Brien defended the Governor of the Bank of England saying he's acting in the UK's best interests.
Yesterday Mr Carney predicted that leaving the EU without a deal could result in house prices plummeting by up to 35 per cent.
The LBC presenter said: "Mark Carney is probably doing more to safeguard the security in this country than anybody in Parliament.
"I'd love to know why he's doing it. Look at all the shenanigans he has to endure from the usual idiots on the racist right shouting at him and abusing him and criticising him.
"You remember the morning of the referendum result where Mark Carney was the grownup. Johnson and Gove looking like they'd been caught with their fingers in the biscuit tin. Cameron and Osborne packing their bags, Corbyn missing in action as usual.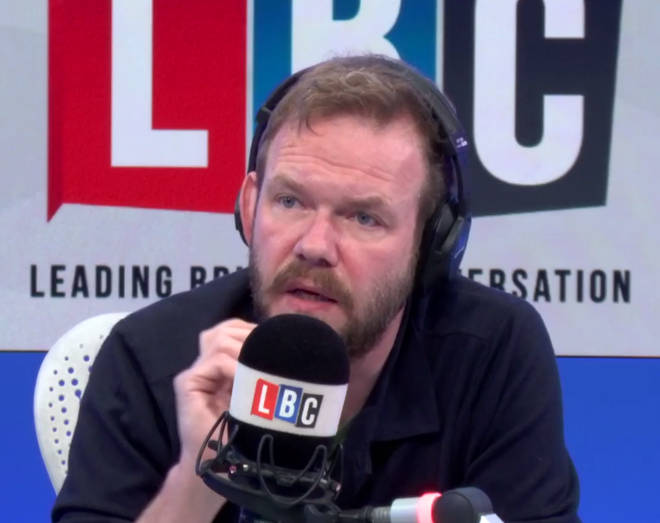 "Mark Carney was the one who stood up and said we're going to be ok. Mark Carney was the one who brought in policies specifically designed to prevent his own economic predictions coming true.
"How does the bovine Brexiteer respond? Saying his predictions didn't come true and so he can't be trusted.
"He's not British, he's Canadian. But he's got more patriotism in his little finger than Jacob Rees-Mogg, Nigel Farage and Boris Johnson in their entire bodies.
"He has got one of the toughest jobs in international finance as Brexit comes closer. He won't walk away. That's a sign to me of immense honour, loyalty and dedication to duty.
"Which of course hardcore Brexiteers don't know what it is. They march around like pigeons essentially claiming to be patriots whilst essentially flushing the country down the toilet."