Massive Row With Caller Over Irish Border Leaves James O'Brien With His Head In His Hands
28 February 2018, 11:33 | Updated: 28 February 2018, 12:24
James O'Brien was left with his head in his hands after a huge row with a caller who said we could have an electronic border with Ireland by "letting them get on with it".
Paul in Bow accused James of being irrational when he said that the only option for the Northern Irish border post-Brexit is for Northern Ireland to remain in the Customs Union and Single Market.
He suggested that an electronic border would work - but came unstuck when James asked for just one detail of how it would work.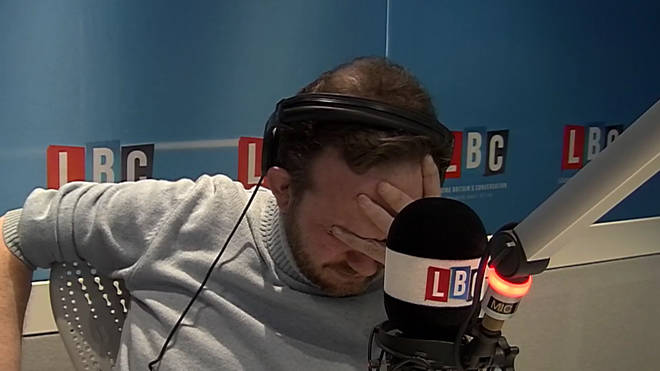 Listeners really enjoyed the exchange between James and Paul, which started off bad-tempered and escalated quickly from there.