Remorseful Leave Voter Says She'll Back Labour In A Bid To Stop Brexit
29 August 2017, 13:10
This Brexit supporter from Bedford told James O'Brien she regretted her vote so much, she'd now back Labour if it meant the referendum result was reversed.
Sandra described Britain as "little and tiny", telling LBC she now feared the country would be "lonely" once our separation from the EU was complete.
After a complete change of heart, she's pinning her hopes on Labour to try and get Britain to "reconsider" it's vote to leave the bloc.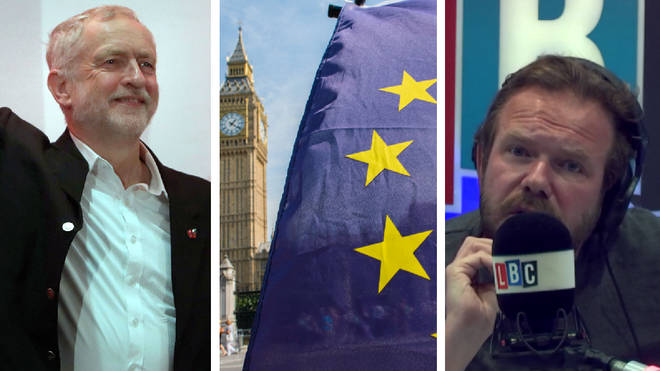 - Labour wants UK to stay in EU single market during transition period
The Opposition party sparked controversy over the weekend after the shadow Brexit secretary announced a dramatic shift on its stance on departing the EU.
Sir Keir Starmer said Labour would keep the UK in the single market and customs union for an undisclosed period after March 2019.
This announcement was welcomed by the LBC caller - as she told James she hoped this would lead to Britain not leaving the EU after all.
The ex-Brexiteer said: "We moan about the EU and the people in charge over there - but look what we've got here.
"If it does mean I have to vote Labour to make people reconsider where we are then I'm afraid I will do it.
"The way I see it is we're going to be so lonely, we're a little, tiny country."