Sadiq Khan: Theresa May Isn't Standing Up For Muslims
1 December 2017, 12:33
Theresa May is failing to stand up for Muslims with her handling of Donald Trump's retweeting of anti-Islamic videos, Sadiq Khan has told LBC.
The London Mayor urged the Prime Minister to put off the planned State Visit and demand and apology from the US President.
On Wednesday Trump sparked uproar when he shared three inflammatory and unverified clips posted by the far-right group Britain First.
The Prime Minister said he was "wrong" to do so, but the President hit back, telling Mrs May: "Don't focus on me, focus on the destructive Radical Islamic Terrorism that is taking place within the United Kingdom".
There have been growing calls for the Republican's scheduled visit to Britain to now be cancelled, but Downing Street says an invitation has been sent and accepted.
Speaking to James O'Brien on Friday, Mr Khan said the Prime Minister's response was not enough.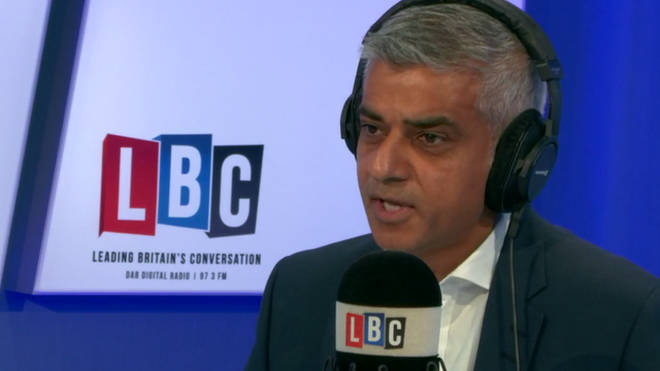 "Put yourself in my shoes," he said. "Or the shoes of others of Islamic faith or others that Britain First finds so objectionable when our Prime Minister isn't standing up for us.
"She is our Prime Minister, many people I've spoken to over the last two days want our Prime Minister to speak for them.
"Of course I love the fact that Londoners are patting me on the back saying 'thank you for speaking up for me' but I'm not Prime Minister, I'm not the one inviting him here on a State Visit, I'm not the one claiming to be best mates with him."
The Mayor continued: "Of course we've got to have a good relationship with the USA, the USA are our closest allies, our closest friends, many of us love Americans, we love America, we want to have good relations with them - but if you've got a best mate, if you've got a close mate and they're wrong you call them out.
"And she should be calling him out."