This Story From James O'Brien About Theresa May Speaks Volumes
29 August 2017, 11:20
James O'Brien was left baffled by Theresa May's decision to ignore the true number of foreign students staying in Britain.
Last week, it was revealed that border checks found that 97% of international students left the country after finishing their studies.
That went against the previous idea that tens of thousands remained in the country illegally and casts serious doubt on the reliability of the official immigration statistics.
And during her time as Home Secretary, Theresa May was aware of these figures, but sat on the report.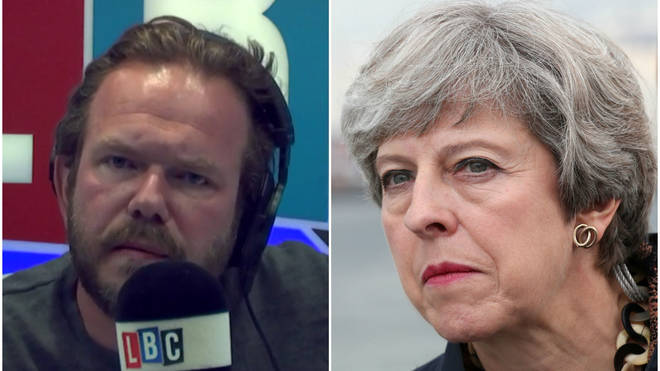 Speaking on his LBC show, James said: "That idea that the real figure of students who stay after completing their studies was about 4% of the published figures and that Theresa May was in possession of Home Office documents detailing this and yet continued to make policy according to the false figure.
You look back fondly on the days when that would have been a resignation issue for a Home Secretary, don't you?
"Do you actually have the documentation in front of you that says this figure of one hundred thousand or whatever it is is just not true. We've counted, it's about 4% of that figure. 4% of the official figure. What policies are you going to do. "Oh we are going to carry on making policies for the false figure because that's what the Daily Mail wants us to do.'
"All of these things sort of coalescing to create a really strange situation in which nobody has been effectively saying 'Maybe, maybe we could maybe we could all change our mind'. Is that what the Labour Party is offering?"