This Is What It's Really Like To Work At An Amazon Warehouse
19 March 2018, 14:24 | Updated: 19 March 2018, 14:51
From security searches to workers walking up to 15 miles a day, this is what it's really like to work in an Amazon warehouse.
Journalist James Bloodworth spent six months undercover as he tried some of Britain's most notorious low-paid jobs, which also included Uber.
After an afternoon's training, he began working 10.5 hour shifts at the Amazon warehouse in Rugeley, Staffordshire.
The vast site is the size of 10 football pitches and James' job was to pick orders from the shelves as they came through.
"I walked on average 10 miles a day," James said.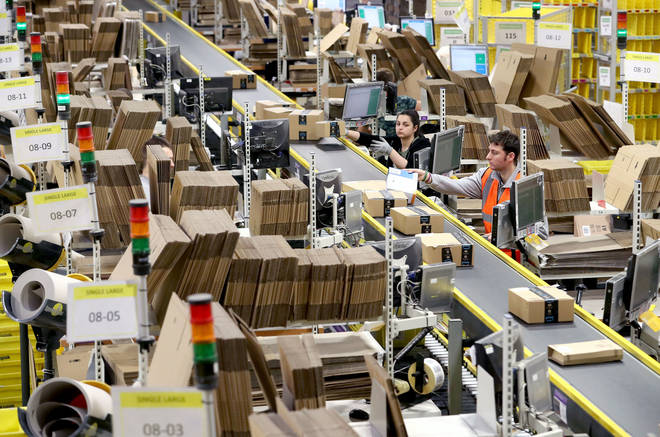 "The shortest was seven miles, the longest was about 12 miles but some people would walk 15 miles per day."
Workers are given two 10-minute breaks per day, plus one 30-minute break.
But, because of the size of the warehouse, James noted that break time was usually lost walking to the canteen.
He continued: "You have to go through security and have your pockets searched.
"That comes out of your break time."
In a fascinating interview with James O'Brien, the journalist added that he was hired on a temporary contract, which often would last no longer than nine months.
But it was hard to keep your job there for very long, James said, especially if you were unwell.
"If you took a day off sick," he added, "even if you phoned in before hand, even if you had a letter from the doctor you'd receive a point, which was a disciplinary thing.
"If you receive six points you lose your job."
In a statement to LBC, Amazon described its workplace as "safe and positive" with "competitive pay and benefits from day one."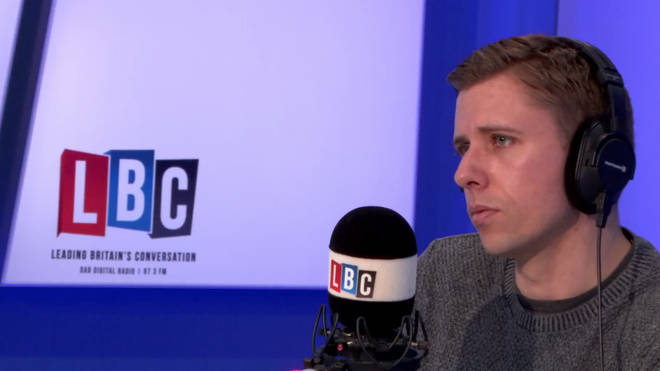 A spokesman said: "Amazon employees do not have zero hour contracts. Outside of the Christmas period, the majority of our total UK fulfilment centre workforce is made up of permanent employees.
"We employ temporary employees to manage variation in customer demand. On average, temporary employees earn the same as Amazon's regular starting wages.
"During the holidays, temporary employees play a critical role in helping meet increased demand from customers.
"Amazon has a range of initiatives to support our people if they become ill at home or at work and we recently extended these to include improved on-site support.
"We recognise that there are times someone cannot come to work, even if they want to.
"If someone is ill, we want to help them get back to work when they are fit to do so. We completely support our people, and use proper discretion when applying our absence policy."