Don't Blame Refugees For Brussels: James O'Brien
22 March 2016, 12:02 | Updated: 26 August 2016, 09:50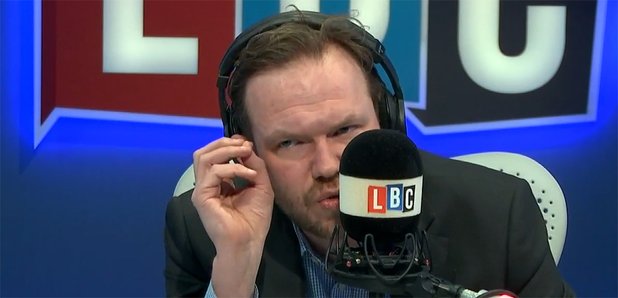 James O'Brien gave a powerful message to the people using the attacks in Brussels to condemn refugees.
More than 30 people are now believed to have been killed in a series of terror attacks at the airport and a Metro station in the Belgian capital.
That has led to some people to link the incidents with a Brexit or the refugee crisis across Europe.
But James O'Brien put it perfectly when he insisted that wasn't the case.
Speaking on his LBC show, he said: "The usual characters will be trying to tie this into the unfolding refugee crisis across the world.
"You have to respect people's right to do that. But I would remind you... the massive, massive, massive majority of people fleeing Syria and Iraq in particular are fleeing a world in which occurences like the one in Brussels today are utterly, utterly normal.
"They are fleeing a world where seeing people blown up in front of them or beside them or returning to buildings that no longer exist is absolutely run of the mill.
"So to use a terror attack upon Europe to somehow condemn people who flee terror attacks unfolding on a daily basis... it does overlook a rather central point.
"You are effectively using a terror attack upon Europe to tell people that they shouldn't be fleeing from daily terror attacks on their homes."
Not all humans are terrorists but all terrorists are human so it stands to reason that we should clamp down on all humans...

— James O'Brien (@mrjamesob) March 22, 2016