James O'Brien's Reaction To Worboys Decision: "I Hope They Throw Away The Key"
28 March 2018, 11:39
This is James O'Brien's immediate reaction to the High Court decision not to release black cab rapist John Worboys: "Good. I hope they throw away the key."
The black cab rapist will now remain in jail until the decision to grant him parole is reassessed.
The news broke during James's LBC show this morning and he couldn't help but be pleased that he won't be out walking the streets any time soon.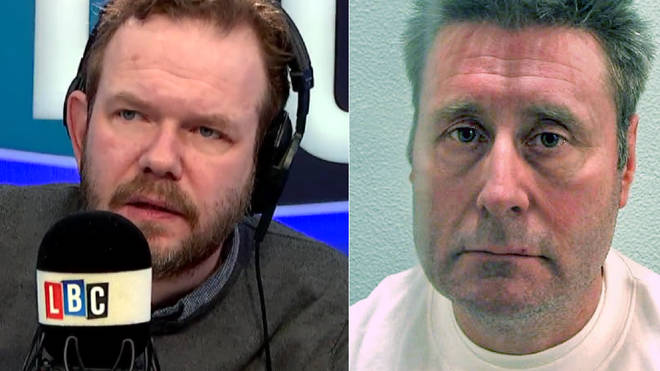 Speaking on LBC, he said: "I'm hearing that a High Court decision to overturn a decision by the Parole Board to release the so-called black cab rapist John Worboys has been delivered. And he's going back to jail.
"You know me, I don't often indulge in lazy tabloid-type descriptors but on this occasion, I hope they throw away the key.
"The Parole Board will now reconsider his application and suitability for release. An indefinite sentence is what he was given, but of course, when you dig into the decisions taken by the CPS and others, he wasn't prosecuted for a huge number of crimes that he is alleged by alleging victims to have committed."