The Campaign Group Hoping To Sway Labour's Position On Brexit
11 May 2018, 12:54
This is the campaign group hoping to sway Labour's official Brexit position by giving members a meaningful vote at the party's next conference.
Connor Pope, deputy editor of Progress, joined James O'Brien on Friday to explain how that would work.
Labour's current stance on Brexit is that Britain's EU membership must end, the country should leave the single market and customs union to negotiate new relationships to replace them.
But, such positions are at odds with the party's own members.
87 per cent believe Britain should stay inside the single market after Brexit.
While 82 per cent would back a referendum on the terms of Britain's departure from the EU.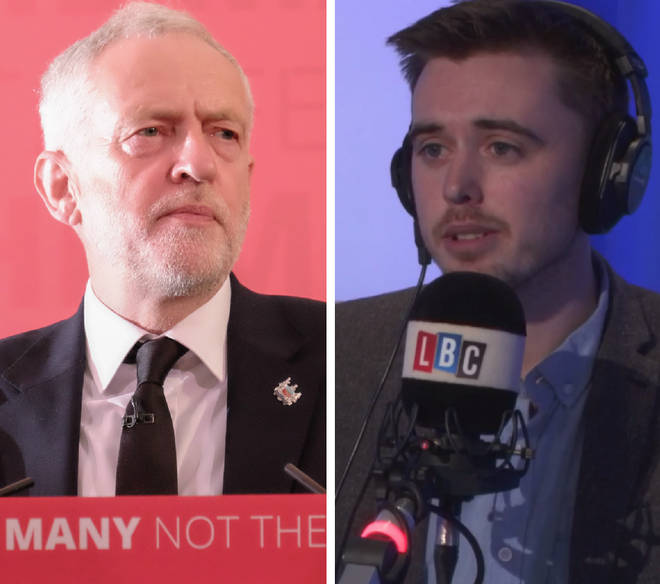 Mr Pope believes Jeremy Corbyn had so far been reluctant to change the party's stance on such issues.
But told James that came "into collision course with actually what the members feel".
"If we're talking about building a better and more democratic party then Brexit is absolutely going to be the biggest issue of the next years," he said.
"So you have to give members a say I think."
Striking a more optimistic tone, Mr Pope added: "He's changed his position already on the customs union in the past few months.
"We've seen a bit of movement and we've seen how effective that can be.
"When he reflects on how well he did at PMQs this week, he might think 'actually this is really working and to get into power it's probably best I reflect the views of my members'."
Watch the interview above.