'Talk about the wrong way around': James O'Brien slams government for their backwards action on crime
24 January 2023, 16:31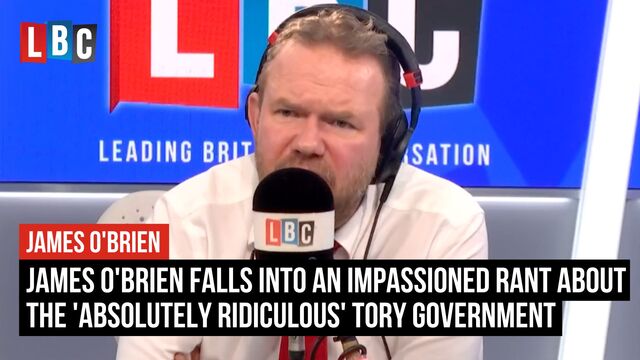 James O'Brien falls into an impassioned rant about the 'absolutely ridiculous' Tory government
James O'Brien pointed to problems in the way that the government handles probation services, as he looked at how their reaction to crime proves their failure to prevent it.
James O'Brien looked at the Conservative government's treatment of probation services after reports of inadequate service.
He linked their reaction to police officer David Carrick's assaults to their reaction to the murder of Zara Aleena: "It's actually quite remarkable isn't it that that playbook has been deployed twice."
Zara Aleena was murdered in November 2022 by Jordan McSweeney who had been released from jail just a week before the attack.
The UK's probation services have been accused of having 'blood on its hands' after findings that there were opportunities to stop the sexual predator from murdering the young woman.
After the murder, the government vowed to increase the number of probation officers in an attempt to reduce similar crimes.
READ MORE: 'Still no personal apology': Zara Aleena's family slam Probation Service for failures that kept killer out of jail
Met officer PC David Carrick pleaded guilty to 49 offences against 12 women and after news broke the government promised to introduce background checks on all serving officers to prevent further comparable cases.
"Talk about the wrong way round," James said of the promised background checks.
"Last week one particularly gross and grizzly criminal - who had been a police officer right up until his conviction - hit the headlines", James said alluding to Carrick.
"And suddenly the government has decided it's going to go back through the catalogue of coppers and try and work out whether they've got any other wrong'uns on there.
"It's absolutely ridiculous," he said of the government's treatment.
READ MORE: We failed, he shouldn't have been a cop: Met chief sorry after force missed nine chances to stop rapist David Carrick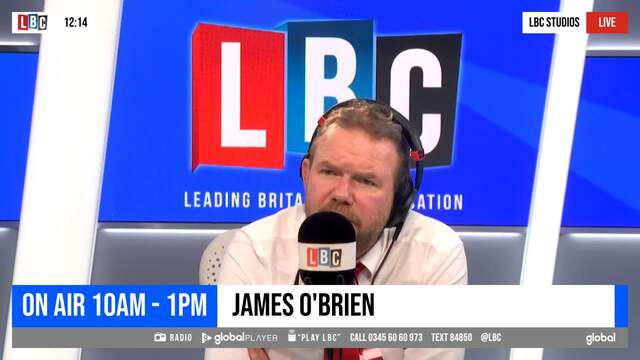 James O'Brien is baffled by 'the way this government operates'
"The idea that when it emerges that a police officer has been committing multiple rapes while in the service, they wait until it gets to court, they wait until the conviction is secured...
"...and then they announce that they'll go through the employment register of the Met police looking for other police officers that have red flags attached to them that have gone unnoticed."
James asked if the problem was clear to his listeners.
"Talk about the wrong way around. Then we have the murder of Zara Aleena and the government announces they're going to hire thousands more probation officers."
READ MORE: James O'Brien blasts 'despicable' Boris Johnson for using Ukraine visit to 'burnish tattered reputation'