'It almost has a life of its own': James O'Brien likens Lee Anderson to a dropped shower head
9 February 2023, 13:27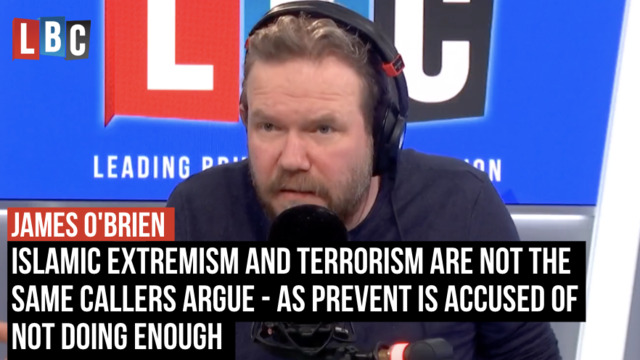 James O'Brien explains just why Lee Anderson is like a dropped shower head
James O'Brien told listeners he sees newly appointed new Tory deputy chairman, Lee Anderson, like a dropped showerhead that "sort of snakes around the place, spraying everybody".
James O'Brien spoke to listeners after Lee Anderson was appointed as the new Conservative Party deputy chairman.
Mr Anderson has been the MP for Ashfield since 2019. He has been nicknamed "30p Lee" by fellow backbenchers for his spendthrift advice during the cost of living crisis.
James said: "I kind of wonder whether the 30p Lee story is going to turn into a conversation about Rishi Sunak's judgment because the fella is like a shower head.
"You know if you drop the shower head and it almost has a life of its own - It sort of snakes around the place spraying everybody, you're getting bits wet that you didn't wanna get wet.
"You're going to have to wipe down the floor and the walls afterward and there's not a lot you can do."
Mr Anderson's promotion came as Rishi Sunak sought to give his government a facelift, creating four new government departments and replacing ex-party chairman Nadhim Zahawi with Greg Hands.
READ MORE: 'People say oh god, not that 30p racist': Councillor 'disgusted' to represent deputy chair Lee Anderson's constituency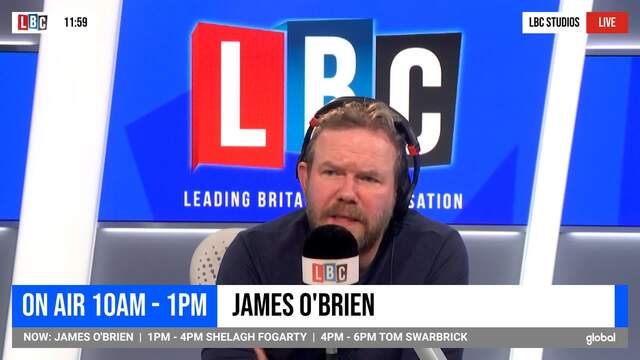 James O'Brien apologises for calling Lee Anderson as thick as mince
James said: "At some point, someone's going to put him in a more prominent position Rishi Sunak.
"Especially when that footage is available of him undertaking one of the most dishonest acts ever recorded in the history of British media but by politicians one of the most dishonest acts ever.
"Caught in the act - normally when we find out a politician has done something dodgy we find out later we find out years later we find out months later from an investigation that's been undertaken.
"You very rarely come across politicians so stupid that he provides you in real-time with the evidence of both his stupidity and his dishonesty."
READ MORE: New Tory Party Chairman defends decision to appoint controversial MP Lee Anderson as his deputy