James O'Brien slams Tory MPs for 'compromising' Northern Ireland's prospects with Protocol Bill
21 February 2023, 15:05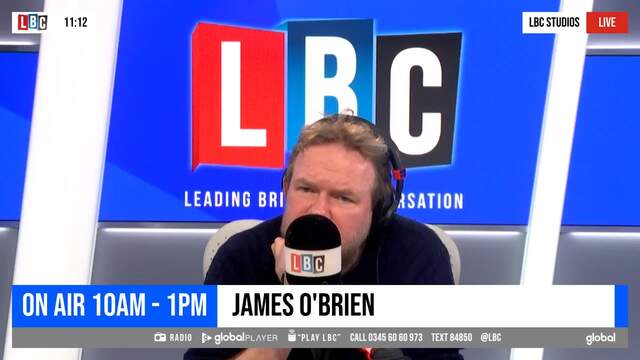 James O'Brien points out that these Tory MPs got everything they wanted and they've 'wrecked' it all
James O'Brien calls out Boris Johnson, Jacob Rees Mogg, and Bernard Jenkin for backing the Northern Ireland Protocol Bill.
James O'Brien hit out at Tory MPs following suggestions that a new Brexit deal relating to Northern Ireland could be announced as early as next week.
Former PM Boris Johnson, who negotiated the current deal, has put pressure on Rishi Sunak warning that it would be a "great mistake" to drop the Northern Ireland Protocol Bill in favour of a new Brexit deal.
James said: "I'm an O'Brien so I grew up probably reading a little bit more about it than if I was a Johnson or a Rees Mogg, for example, but even I understand that you can't really have a border through someone's house."
He went on to say: "[Rishi Sunak] is not actually bonkers and he knows what needs to be done and this lot aren't going to let him. The people who have got every single thing they've wanted for the last 13 years are... going to try not to let him do it."
READ MORE: Rishi Sunak warned ministers could quit over Northern Ireland deal after Johnson and Braverman pile pressure on PM
James later put the Tories on blast: "You've wrecked it all and now you want to wreck another thing... you want to wreck the possibility of a compromise that would keep Northern Ireland safe, and secure, and relatively prosperous. Then if you wreck that, you move onto the European Convention of Human Rights."
He questioned: "How many more years of getting every single thing you want do you have to enjoy before you recognise that you've been wrong about everything?
"And now its so obvious that you're wrong about everything you're going back to your greatest hits, your greatest hits of wrongness, Jacob Rees Mogg and Bernard Jenkin going back on the road one more time calling for a return of a border on the island of Ireland."
READ MORE: Chief Brexit negotiator Lord Frost slams plot to 'unravel' EU exit as top politicians gather for secret summit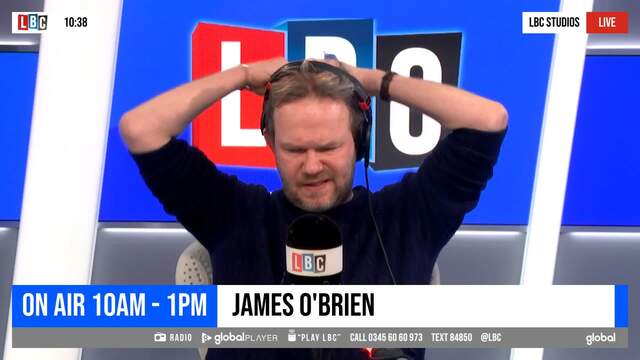 NI dairy farmer tells James O'Brien about her anxiety attacks just from driving over the land border
"When this was theoretical, when we were simply describing what would happen... I can understand how you might have responded by saying oh don't be silly, we'll be fine, there's nothing to worry about," James stated.
He concluded: "We didn't worry about it, everything's not fine, you've got conclusive proof that it's an almighty disaster so what are Boris Johnson and his mates trying to do? Trying to set fire to the thing that got them into power in the first place and I don't know why you still put up with it because it's not an opinion anymore, it's just counting."
READ MORE: Government borrows over £30bn less than expected in year to date as Jeremy Hunt vows to 'stick to the plan'