The Moment Chris Moyles Asked James O'Brien A Mystery Hour Question
4 October 2018, 12:49 | Updated: 4 October 2018, 13:41
This is what happened when radio legend Chris Moyles asked a Mystery Hour question.
The DJ from LBC's sister station Radio X had a question he really wanted to know the answer to - and decided there was only one person he could ask - James O'Brien.
During Mystery Hour, Moyles asked: "Ice cream vans - when they play their tunes to signify they've come to an area, a lot of people will remember that the tune of choice for the ice cream van was Greensleeves. Why?"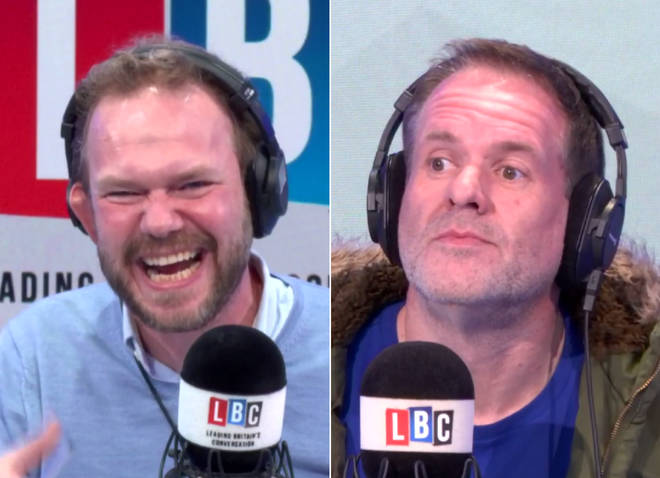 Tommy from Westminster called in to give his answer: "It's licensing. Greensleeves is in the public domain, so there's no royalties to pay."
Before he went, Chris attempted to answer the remaining Mystery Hour questions, with hilarious results.
Watch in the video at the top of the page.