James O'Brien sympathises with nurse afraid patients may die on her watch as health workers consider leaving
30 January 2023, 17:01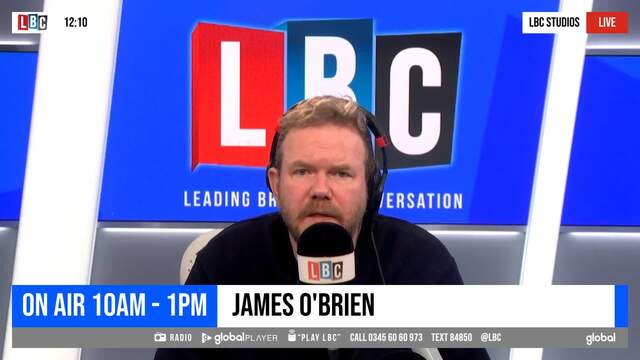 Mental health nurse afraid patient may die on her watch
After a report suggested four in 10 doctors and dental workers could leave the sector by 2028, this nurse told James O'Brien of her fear that she could one day be made to answer for a patient who may die under her watch.
James O'Brien sympathised with a mental health nurse worried about the responsibility she may bear should one of her patients "succeed" in taking their life, as workloads soar amid an NHS understaffing crisis.
Emily in Middlesbrough who had been a nurse for 23 years and is based in A&E said: "We spend 12 hours a day…absorbing, listening to people's pain and hurt and frustration, and trying to accommodate a safe discharge to hopefully get them to want to live their life and go back into the community."
READ MORE: UK should 'return to free movement' to help fill NHS vacancies says GP
The mental health nurse said she constantly has to think about the help that is available for patients, how long the wait for that help will be, and if they will be safe until the help reaches them.
She added that it is "in the back of my mind…if this person does unfortunately succeed and feel there's no hope and ends their life, I will be accountable and potentially have to stand in a coroner's court and justify why I made that decision".
"Oh God", James replied. "That's an unthinkable burden to bear on a daily basis, on every single shift you do, this is there."
"From beginning to end of shift you are at 110 miles an hour", he added.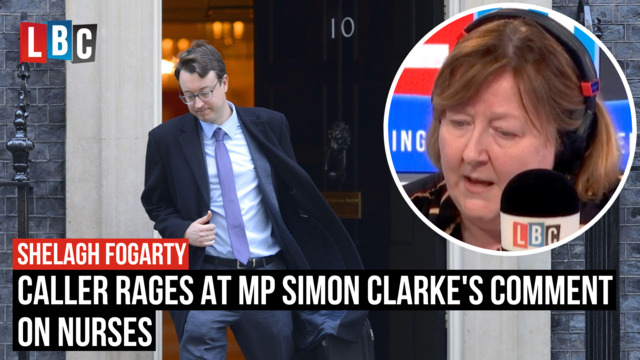 Caller's blood is 'boiling' at Simon Clarke's comments on nurses
Emily shared how the patients "come at the worst time they're experiencing" and can be in "any form of mental distress" such as those having psychotic breakdowns, people thinking about ending their lives and those who have attempted to.
She added that previously "there were periods you would have down time for learning reflection eating and self care", but now it is "literally assessment after assessment after assessment".
READ MORE: NHS to face 'biggest ever strike' on February 6 as ambulance workers announce 10 more walkouts
This call came following the news that 40 per cent of doctors and dental workers agreed or strongly agreed that they may resign or retire "within the next five years as a direct result of 'workplace pressures'", according to The Guardian.
The Medical Defence Union (MDU), which offers legal assistance to more than 200,000 healthcare professionals in the UK, surveyed over 800 staff for these findings. The Guardian reports there are 133,000 NHS vacancies in England alone.
If you have been affected by this story, you can call The Samaritans on 116 123.