James O'Brien asks why Rishi Sunak hasn't broken from 'sleaze' of the Johnson era?
30 January 2023, 12:50 | Updated: 30 January 2023, 16:06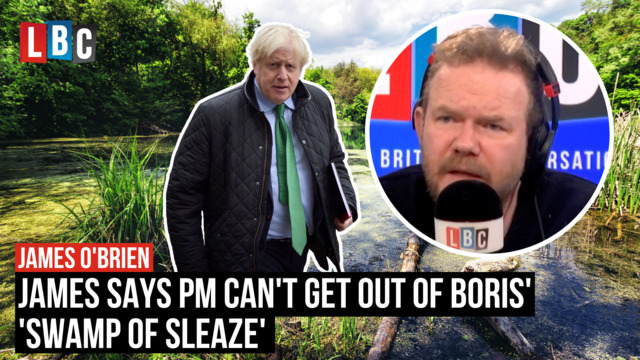 James O'Brien: Why can't Rishi Sunak break away from the sleaze of Boris' govt?
Following Nadhim Zahawi's tax row, James O'Brien attempted to unpick why the promise of a government with "integrity, professionalism, and accountability" promised by Rishi Sunak has not been fully upheld.
James O'Brien was left questioning why Rishi Sunak "has not managed to break with the sleaze of the Boris Johnson era".
"When he talked about professionalism, accountability and integrity I thought he was almost telling us…'You've no idea how hard I've found it to be complicit really in the most utter corruption of British politics.'"
James reminded listeners that Mr Sunak had "not just been watching it" but had also "been living next door to the man" as Chancellor, and that it must have been "unbearable being hitched to this bandwagon of bloviating horror show" of partygate and other scandals.
Read more: Sunak allies vow new 'zero-tolerance' toward errant ministers as friends of Zahawi bemoan 'no fair trial'
Referring back to the "integrity, professionalism, and accountability" promised by Rishi Sunak when he replaced Boris Johnson as Prime Minister, James asked why he set out that "triumvirate of ambitions unless you were deliberately and consciously saying to the population, 'I'm not having any of that'".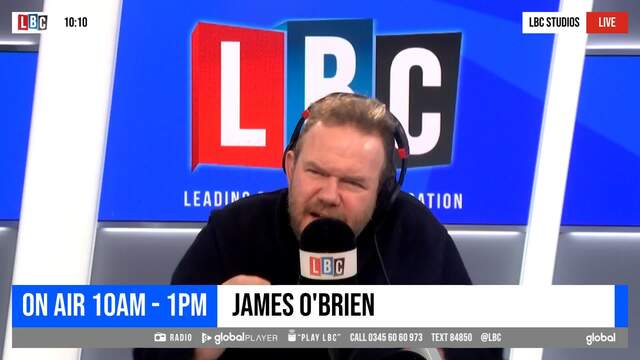 James O'Brien: There's no question as to why Zahawi thought he'd get away with ministerial breaches
This monologue came after the Prime Minister sacked Nadhim Zahawi as Conservative Party chairman following the row over his taxes.
Read more: Rishi Sunak sacks Nadhim Zahawi as Tory chairman after multi-million pound tax row
"Patriotic optimism takes you to the strangest places" James mused, adding his hope lasted only for that day as Mr Sunak promptly hired Suella Braveman who had just been sacked six days prior by Liz Truss for breaching the ministerial code.
He suggested that the Prime Minister must have struck a deal "to get the top job" as "politics is a dirty business".
James said people could call him "naive…silly…foolish…idealistic" but that he "honestly thought" Rishi Sunak was moving on from the "swamp" of "sleaze" and scandals under Mr Johnson.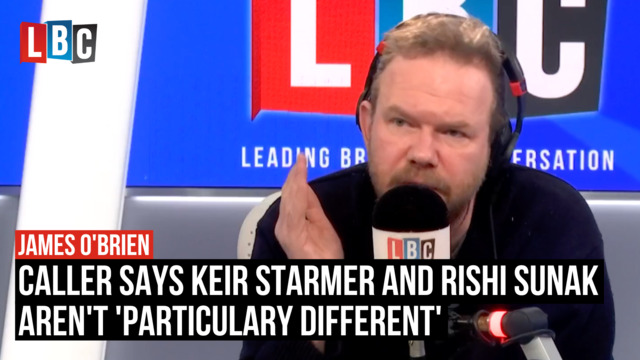 Caller says Keir Starmer and Rishi Sunak aren't 'particularly different to each other'.
Read more: James O'Brien says he's weaning himself off 'pure sweet hopium!'
"The alternative was Johnson having another swing at the leadership and God knows where that would have led us. But you can't hold onto that anymore because…Nadhim Zahawi", James said.
"The reasons given for getting rid of Nadhim Zahawi are the same reasons that Liz Truss had for getting rid of Suella Braverman", he mused.
"Why has Rishi Sunak not detached himself from the dodginess and sleaze of Boris Johnson's regime?" James asked again.