Striking teachers are not 'greedy', insists this James O'Brien caller
1 February 2023, 16:39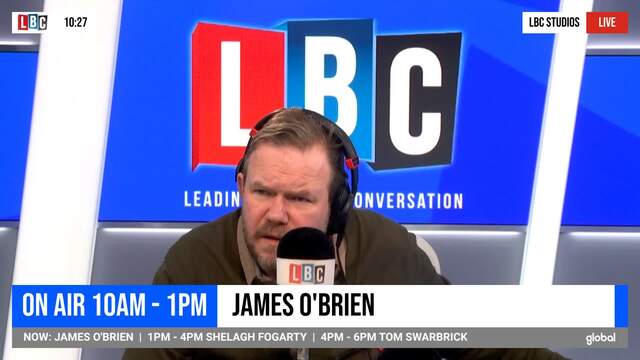 This passionate teacher smashes the narrative of 'greed' surrounding striking teachers.
This headteacher taking part in industrial action says the education system is "failing" children and the rhetoric of teachers being "greedy" for walking out is untrue.
James O'Brien heard from a striking head teacher who said educators are "desperately worried" about the state of the education system with fewer staff, and that this, not pay, is the motive behind the walkouts.
James said someone could phone in and accuse Ed in Exeter of being "lazy…dishonest…incredibly well rewarded" and having "extremely long holidays". He asked how his caller would feel and respond to that.
Having worked in healthcare and in a factory, he said: "I know this job wrings me out like no other job I've ever had."
"I'm working everyday to try and improve the lot of children, some of them don't have the best, the easiest background to come from. I carry that home, I carry that with me and it's hard."
READ MORE: Walkout Wednesday live: Parents forced to take days off or WFH as teachers and train drivers strike
Ed said the narrative of "greedy greedy teachers with their long holidays" who "want more money" was inaccurate.
"That's not why we're on the street, and anybody who says it hasn't asked, and they're not listening and they're doing that for their own ends", he explained.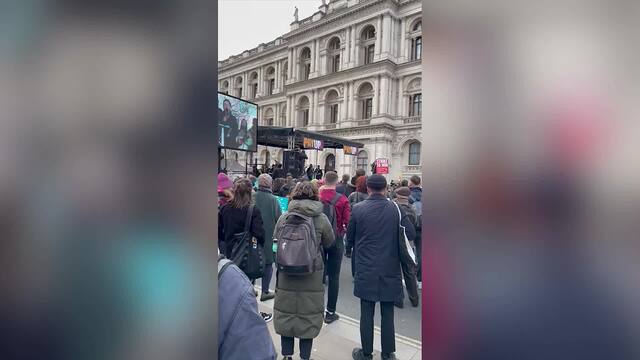 Mary Bousted of the NEU speaks to protesters
The caller, who has been in teaching for 25 years added: "When I thought I could do the very best I could do and that the government was backing me and trusting me to do that, at least I had a sense of someone at my back and that I was respected. I don't feel that now."
"That is also what nurses tell me", James noted, highlighting there is "more than the binary divisions put in front of us by the media".
"We know the truth don't we?" Ed went on, saying there is an education "system in crisis…that is failing children everyday".
James reiterated that these are the same points raised by nurses when they tell him that "we are on strike because we can't look after the people we went into this profession to look after".
READ MORE: TUC chief tells LBC public support for strikes won't dwindle even if it forces people to miss a family funeral
He sighed and read out something Sarah Vine had written in the Daily Mail: "Won't somebody think of the poor hard working taxpayers?"
"Pardon?" James asked.
Workers on strike today include teachers at the National Education Union, meaning 23,000 schools are either fully or partly closed, RMT and ASLEF train drivers, and around 100,000 civil servants in the Public and Commercial Services union are on strike, as are about 70,000 workers across 150 universities.