The "Miracle" Call To James That Will Make You Hug Your Kids Extra Close
30 November 2016, 12:22 | Updated: 30 November 2016, 12:53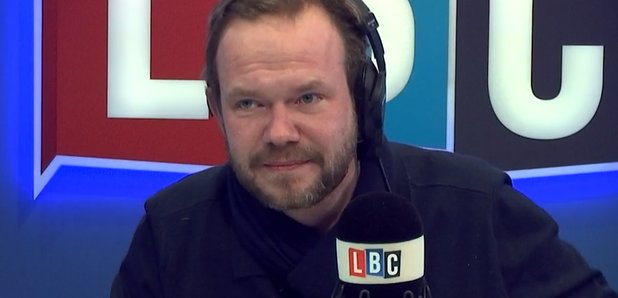 James was talking about what families should do when their loved ones are left in a vegetative state. Then Shirley called with a beautiful story that left the LBC presenter and so many listeners more than a little emotional.
You can see Shirley's call in full above, as she tells how her daughter was knocked over in 2013 and left unresponsive, being fed through a tube and offering no hints that she would pull through.
Then something amazing happened. We won't spoil it for you, Shirley's explanation of how it happened is a joy and it left James fighting back the tears.
Afterwards he called it a magic moment. It's hard to disagree.
That call! Heart strings or what! Amazing @mrjamesob @LBC

— Gary Burton (@TheOfficalGB) November 30, 2016
@LBC @mrjamesob I've never wanted to grab my children and kiss and hug them as much as I do now...

— aron mafia (@aron_mafia) November 30, 2016
"The doctors are saying it's a miracle," says Shirley. "Our little girl, she pulled through."
@mrjamesob on my way out and caught Shirley's call. Now running late as having to redo makeup!!. Inspiring family.

— Frances Jones (@nutwoodgirl) November 30, 2016