James O'Brien: This Is What The DUP Really Stand For
26 June 2017, 13:22 | Updated: 26 June 2017, 14:29
After the Conservatives and DUP agreed a £1.5billion deal, James O'Brien sets out exactly who the government have done a deal with.
Following the £1 billion payment that has enticed the DUP to support the government, James listed the things that are wrong with the DUP.
He said that the party are: "Opposed to victims of rape being allowed to have abortions. Doesn't believe in climate changed.
"It has previously appointed a climate change denier as environment minister in Northern Ireland, and many of it's most senior members are creationists."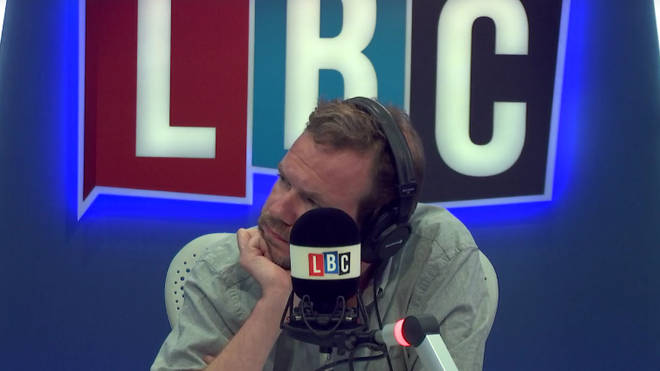 Corbyn is the opposition to a government that "relies upon 10 votes from a party that was officially endorsed by the UDA, UVF and the Red Hand Commando. Actual, bonafide terrorists."
James ended by asking: "Do you ever get the feeling that you're the only one in the crowd that can see that the emperors naked?"
Watch James pick apart the DUP above.