Brexit: We've Hit A 'Brick Wall' Of Reality Says James O'Brien
5 December 2017, 11:00 | Updated: 5 December 2017, 13:56
This is James O'Brien's scathing attack on everyone who continues to believe "the lies" in relation to Brexit.
Giving his reaction to Monday's collapsed Brexit talks, the LBC presenter also questioned whether the Prime Minister was "finished".
James noted how everything surrounding Brexit had become "surreal" and that no matter how much evidence people were shown, many still wouldn't accept the situation.
He said the Good Friday Agreement makes customs checks at the Irish border impossible, adding you cannot have checks of "any kind" without "smashing the agreement to pieces".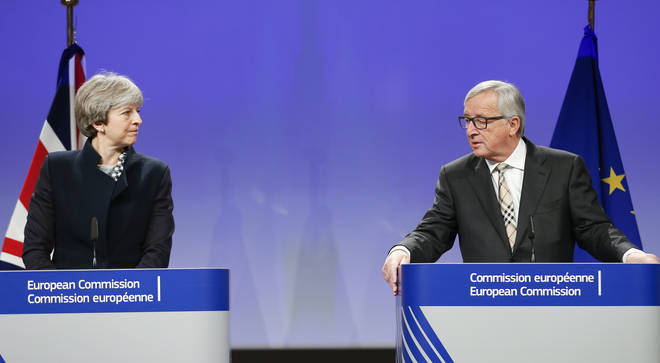 He drew parallels to extracting eggs from a baked cake.
"It all seems a battle between evidence and emotion," he said.
James argued that the more the evidence and facts emerged, the harder it was to sustain the Prime Minister had any mandate.
He said that "to a degree" he feels sorry for Mrs May - although that's "disappearing daily".
"She's completely finished, isn't she?" James asked. "I just can't see any way round it. What are the options?"
He continued: "We're up against a brick wall of reality.
"Is there any prospect of sense and goodwill returning to the negotiations?"
And, he asked if anyone had seen Jeremy Corbyn or Keir Starmer in the last 24 hours.
James O'Brien had many questions on the latest Brexit revelations, and you can watch him in action in the video at the top of this page.