Brexiteer To James: "We Need To Start Spending Money On Whatever We Intend To"
13 October 2017, 14:03 | Updated: 13 October 2017, 18:01
This Brexiteer become the latest in a long line of callers to fall foul of James O'Brien's questions as he called up to criticise Philip Hammond.
Steve in Mill Hill phoned LBC to explain why he was so angry at the Chancellor's comments on Brexit.
And things started going downhill for him when James asked him what the Chancellor should be doing to avoid making Brexiteers angry.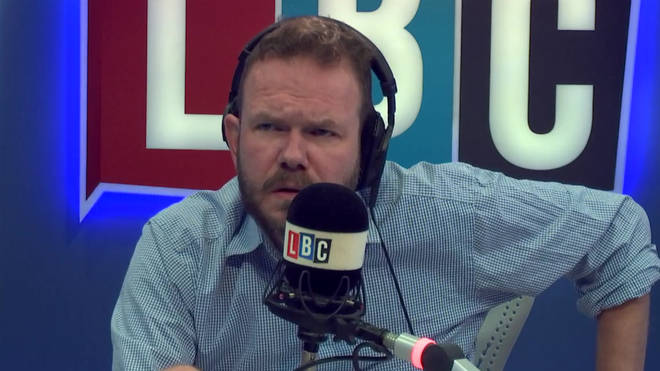 He said: "He should do something. Like start spending some money on whatever it is they do intend to spend their money on."
James then asked what the money should be spent on and things got even more confused.
It led to James being forced to ask: "Why did Barnier say they were planning for the thing that you said they are not believing is going to happen?"
Steve insisted he's known for 12 months that Britain could well leave the EU without a deal and that set James off.
He responded: "You've been hearing for 12 months that there was a real possibility of us leaving without a deal? Because even Nigel Lawson was saying that was never going to happen.
"Liam Fox said it would be the easiest deal that had ever been done in the history of the world. And David Davis said it could be done over a cup of tea.
"So where were you getting the message from that it was likely that we would come away with no deal, Steve?"
Listen to the whole, agonising clip in the video at the top of the page.