'I'm angry with myself': James O'Brien caller blames himself and Boris Johnson for voting for Brexit
31 January 2023, 13:22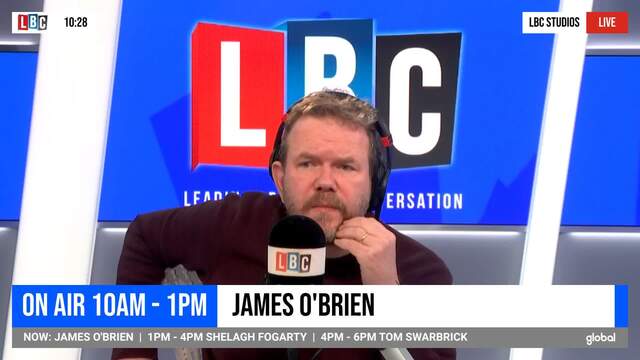 Regretful Brexit voter is 'angry' at himself
On the third anniversary of Britain's departure from the European Union, this caller says he blames himself and Boris Johnson for voting to leave.
A James O'Brien caller expressed his regret over voting to leave the EU back in 2016.
Andy in Shrewsbury said: "I have to say, I could blame a lot of people but I do blame myself. I mean, I voted for this nonsense in the vain hope that there was actually some sort of strategy or some sort of plan, some master plan that would kick in once we'd left."
When James asked who he would blame other than himself, he said: "It's got to be Boris isn't it?"
READ MORE: 'Angry' caller demands Brexit public inquiry - another explains why rejoining EU is 'illusionary'
He said that his experience in the construction allowed him to see a "market flooded with a lot of cheap labour", which he now believes was more to do with "unscrupulous UK employers" than the employees coming from the EU.
Andy said before he noticed this, he failed to "realise that these things are best changed from within" - "If you're not inside something how can you change it? I'm very angry with myself over it".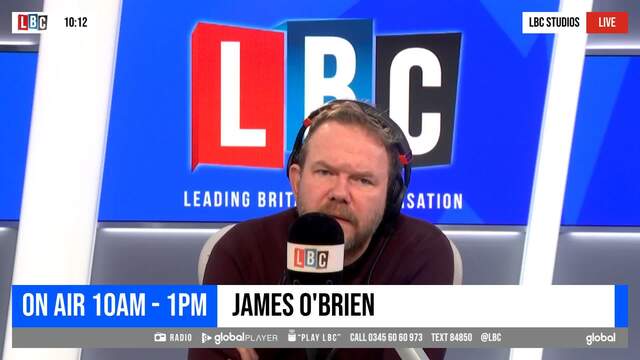 James O'Brien's analogy for the 'heartbreaking' outcome of Brexit.
He also found it "very interesting" to hear Former EU Brexit coordinator Guy Verhofstadt this morning with Nick Ferrari at Breakfast on LBC "talking about the possibility of a door being opened".
If that happened, "it would stop the deniers and there are so many of them and unfortunately, most of them are running the country", he said.
READ MORE: James O'Brien ruthlessly tears down Brexiteers for avoiding 'reality' of post-EU business harm
James felt there was "a fear of how many of the same mouthpieces that sold Brexit would treat a politician publicly acknowledging it complete idiocy because you've got the egos of newspaper owners".
He mentioned "the orders of Rubert Murdoch" and "Paul Dacre over at the Daily Mail", saying "these people are never ever ever going to take responsibility for the consequences of their actions" and will go after people who point them out "like a rat up a drain pipe".
This caller feels she was 'gaslighted' into voting to leave the EU
James also said Andy should not be angry with himself because in 2016 there were "contradictory forecasts, some of which were coming from experts, some of which were coming from idiots, but how could you tell the difference at the time when most of the media was treating them as equal and opposite forces?"
READ MORE: 'Absolute idiocy!': James O'Brien obliterates ministers and Brexiteers as chaos mounts within the Tory Party
This call came as part of a wider conversation on the third anniversary of Brexit, where James asked listeners who they blame the most for the decision to withdraw from the bloc.
Analysis by Bloomberg Economics shows Brexit is costing the UK around £100bn a year, and the economy is four per cent smaller than what it could have been.