Caller Gets Very Angry When James O'Brien Corrects His Inaccuracies
28 November 2018, 10:58 | Updated: 28 November 2018, 11:57
When this Brexiteer said things that were patently untrue, James O'Brien put him right - and the caller got very angry about it.
James refused to let Clint get away with his inaccuracies and that led to a very tense call during his discussion on Brexit.
After being corrected for the third time, Clint demanded to be heard.
But James told him: "No Clint, you phoned in and said one thing. I pointed out it was wrong. You said that wasn't why you phoned in.
"You said something else. I pointed out why it was wrong.
"Now you're insisting on being heard. Go ahead, fill your boots."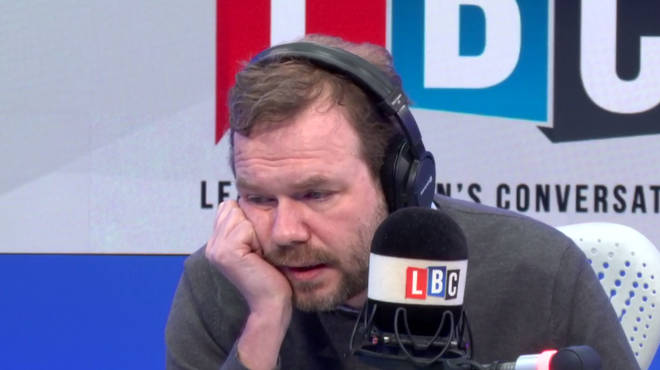 Clint insisted: "I am presenting who I am and what I believe."
James then said: "It doesn't matter whether you believe it or not if I can prove it's not true, Clint."
The caller got angrier and angrier as he went on - watch the whole clip at the top of the page.