"Clean For The Queen? Lets Help Ordinary People!"
4 March 2016, 13:31 | Updated: 26 August 2016, 08:45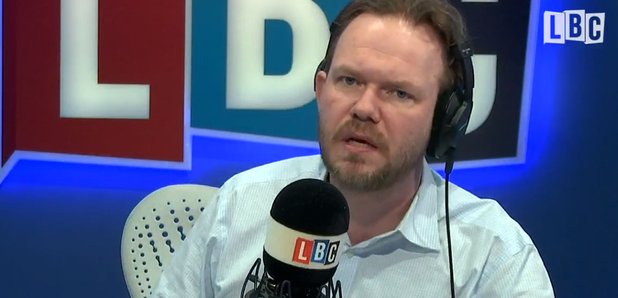 Politicians want us to Clean For The Queen this weekend. This fantastic caller reminds us all that real people are far more in need of your help.
Jenny phoned up James O'Brien to share the reason she's angry at the whole idea of Clean for the Queen, a campaign aimed at getting volunteers to pick up litter to honour the Queen's 90th birthday.
Jenny told LBC: "My dad's 90 this year, my mum died suddenly last August at the age of 91, nearly 92.
"I have to pay Age UK £15 an hour to come and get somebody around to mow his grass because I'm a single mum. I've given up my job to look after my dad.
"I wish my mum and dad had been born as royals because my mum would have been looked after properly, she'd have had the best medical treatment...if [volunteers] want to do some good, go and help the ordinary person on the street."
@LBC The phone call from the lady about her struggles was heart-breaking. Alternative campaign - True Britishness: Help your neighbour.

— Taiwo Osibeluwo (@tai_aden) March 4, 2016
The call left a visible impact on James, who told Jenny: "You're the reason I'm cross...I'm so sorry you were in such a powerful position to make these points."
Jenny shared that her dad's gate needed mending - and it prompted a fantastic response from James's callers that made the presenter proud to be British: