James O'Brien Delivers Scathing Criticism Of Boris, By Quoting The Man Himself
29 September 2017, 11:27 | Updated: 29 September 2017, 13:37
Boris Johnson is the new favourite to be the next Conservative leader and James O'Brien is absolutely astonished, especially after quoting words written by the Foreign Secretary himself.
The former London Mayor was named as top choice by almost a quarter of people asked in the YouGov survey.
Scottish leader Ruth Davidson and eccentric backbencher Jacob Rees-Mogg also ranked highly.
Mr Johnson's popularity among Tories appears to have surged since he made a number of interventions to put pressure on Theresa May's Brexit stance.
But James is flabbergasted that the Foreign Secretary is still favoured in his party, particularly after reading out direct quotes from Mr Johnson's book about Sir Winston Churchill.
The LBC presenter said: "So desperate is he in every page of this book to portray Churchill as a prototype Boris Johnson that he suggests Winston Churchill's decision early in the 1930s to campaign against Hitler was a cynical act of self-interest."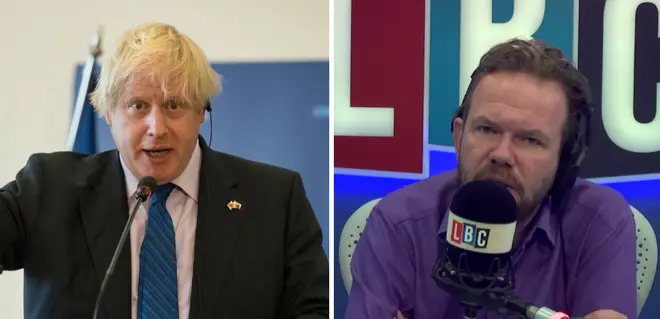 James continued: "He writes in this book: 'To some extent all politicians are gamblers with events. They try to anticipate what will happen to put themselves on the right side of history'.
"I recognise that description of many politicians but all of the politicians worthy of the sobriquet 'statesman' would do the opposite of that in my humble opinion.
"It is to do unpopular things that turn out to be correct that make the real mark of a politician, a statesman."
But it got worse for James, he added: "He suggests that when Churchill in the early 30s ploughed a somewhat lonely furrow in British politics… he was effectively, and I'm going to quote this to get it right: 'He put his shirt on a horse called anti-Nazism and his bet came off in spectacular fashion'.
"Our Foreign Secretary wrote those words."
Watch James O'Brien's devastating monologue at the top of this page.