James O'Brien Tears Into Government Over 55p Helpline U-Turn
18 October 2017, 11:25 | Updated: 18 October 2017, 11:43
James O'Brien tore into the government for making a U-turn over the 55 pence-per minute Universal Credit helpline - saying they are only doing it because they are terrified of losing tonight's vote.
MPs vote on the controversial Universal Credit changes tonight, with the government facing a possible commons defeat.
Ahead of that, Work and Pensions Secretary David Gauke revealed he is to make the helpline a freephone number. But James says that is too little, too late.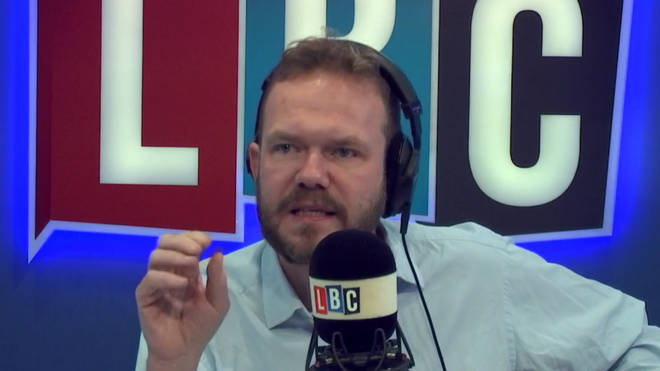 Speaking on his LBC show, James said: "They've only done it because they're worried they're going to lose the vote tonight.
"They haven't done it because they're worried about humanity, basic decency, dignity, civilisation, society. They've done it because they're worried they're going to lose a vote.
"And just when you thought Theresa May's face could accommodate no more egg... splat, there would be another one."
James suggested that the idea was one that would fit straight into Charles Dickens or Joseph Heller books, adding: "55 pence a minute for people who haven't got any money to ring up and enquire about the system that is designed to provide them with some money.
"You could stick that in David Copperfield or Oliver Twist or Little Nell, couldn't you? It's a situation so utterly bonkers.
"What's that? You haven't got any money? That's fine, here's the number you need to ring to get some money. Oh thank you. It's 55 pence a minute."
Watch his electric clip at the top of the page.