The Leave Voter That Left James O'Brien Screaming In Frustration
18 January 2017, 12:30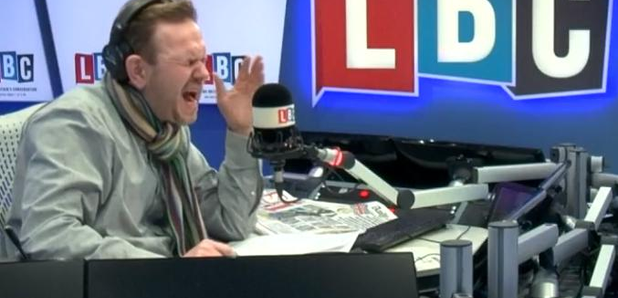 This is the call with a Brexiteer that left James O'Brien screaming in frustration.
Robert in Medway called James to say he was celebrating Theresa May's announcement of a hard Brexit.
He said a local warehouse was offering jobs more to foreign workers than to locals. But it soon turned out that Robert applied for and got a job there.
Despite agreeing with what James was putting to him that Brexit wasn't going to help, Robert still insisted he was right.
It left James letting out a primeval scream into the microphone in frustration.
Watch the clip above to see what led to it.