How Theresa May Became Complicit In Donald Trump's War With "Fake News"
17 July 2018, 14:45
When Donald Trump stood beside Theresa May and shunned a question from CNN, the British Prime Minister became complicit with his war on fake news - James O'Brien explains why.
During his UK visit, Donald Trump spoke to reporters with Theresa May at Chequers in a joint press conference.
The President had denounced a recording of him speaking critically of Theresa May to the Sun as "fake news" when a CNN reporter gestured that they wanted to ask a question.
But instead of answering, he denounced the media organisation and moved on.
"CNN's fake news, I don't take questions from CNN. CNN is fake news," he said.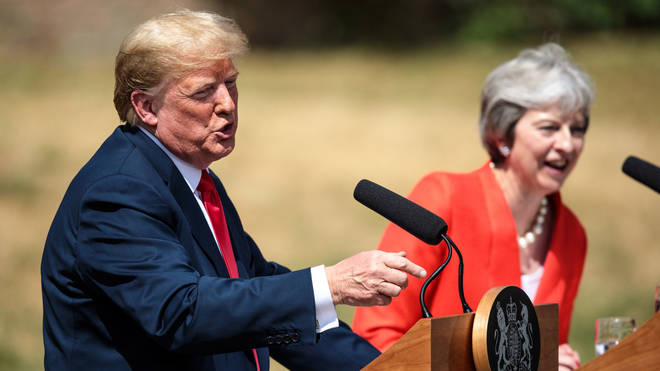 But for James O'Brien, that was where the problem started.
"Donald Trump refused to take a question from a CNN reporter," he said.
"And Theresa May let him.
"At that point our Prime Minister became complicit in the suppression of a free press."