James O'Brien's Unmissable Exchange With Jacob Rees-Mogg Over Brexit Vote
15 January 2019, 13:39 | Updated: 16 January 2019, 19:35
James O'Brien and Jacob Rees-Mogg clashed in spectacular fashion during a very feisty Brexit interview.
The pair locked horns hours before MPs voted on Theresa May's Brexit deal on Tuesday.
The Prime Minister suffered a heavy defeat after losing the vote by a majority of 230.
Jeremy Corbyn has now tabled a no confidence motion in the government which will be debated on Wednesday.
Mr Rees-Mogg has been a vocal critic of the PM's deal and previously told LBC he wouldn't back it unless the infamous backstop was removed.
But when James asked: "Why has it all gone so wrong?" it was clear the pair would conflict.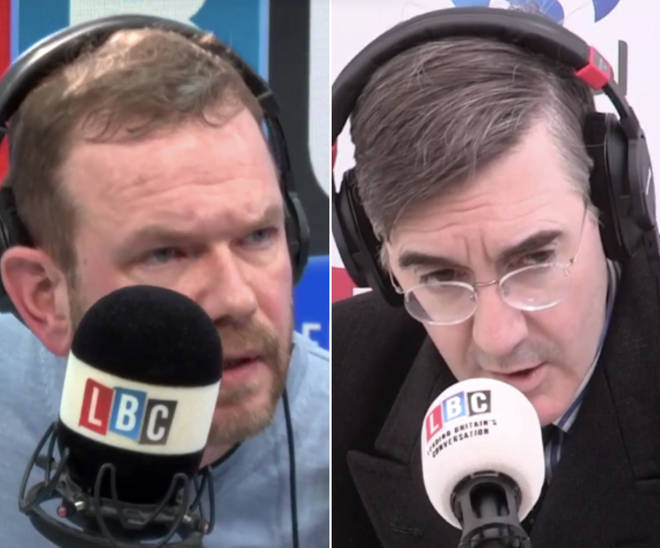 The Brexiter said: "What can I see? I can see the opportunities of cheaper food, clothing and footwear, helping most of all the incomes of the least well off in our society..."
But James interrupted: "Absolutely nobody agrees with you, even the Sun newspaper withdrew these claims."
Mr Rees-Mogg hit back. "This is a wonderful opportunity for our nation, you should rejoice and be proud of what our country could do."
James replied: "I was hoping to have reasons for rejoicing at the end of this conversation."
The interview has sparked a huge reaction, watch it in full below.